Australia's pride, Bundaberg has been ruling over everyone's hearts with their tasty and spicy ginger beers. But there's more to it. Everybody's favourite ginger beer would now be available in alcoholic form too, and shall be launched by the next month.
But before we move forward with this dizzy twist, let's take a dig at this age-old tradition.
Ginger beers are no less than a tradition in the English households and they have been brewed since the 18th century. Typically, a ginger beer is a sweet and fizzy drink that is carbonated. The show is generally non-alcoholic but some companies are now showing up with their alcoholic versions too.
Bundaberg's have been producing non-alcoholic ginger beer since the 60s and we can't keep calm at all.
Look at the full story below:
A brief about the Master Brewers: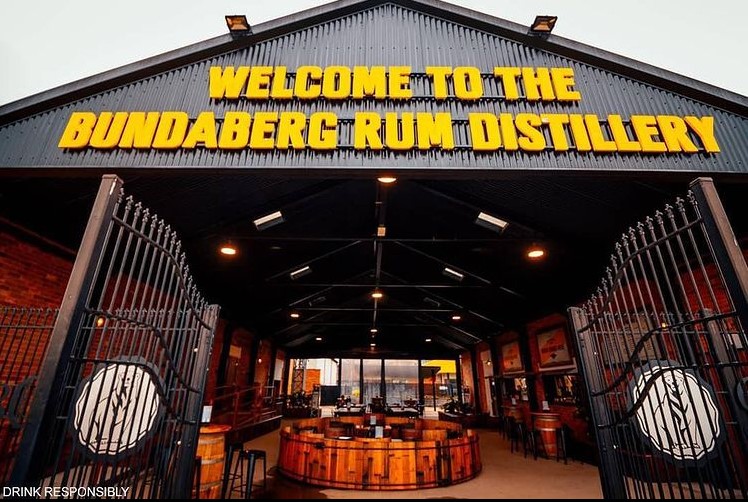 Bundaberg distilling company Pvt. Limited has been producing amazing drinks since 1888. Located in the Bundaberg region of Queenlsland , Australia, the company has won everyone's hearts with their amazing range of products and continues to do so. Whereas, Bundaberg Ginger Beer is a family-owned business who are mainly into producing soft drinks.
For this amazing new alcoholic version of their iconic product, Bundaberg Distilling company and Bundaberg Ginger Beer have joined hands to release their brand-new Alcoholic Ginger Beer range.
Duncan Littler, from Bundaberg Distilling Company, said they had been waiting since a very long time to collaborate with the Bundaberg Ginger Beers. Furthermore, they depicted their excitement on working on an absolutely new delicacy and took the non-alcoholic ginger beer to a new level. We know the Alcoholic Ginger Beer category is growing rapidly and nobody is better placed than two local Aussie icons to introduce the best Alcoholic Ginger Beer made by locals for locals with real ingredients to more Aussies."

By Duncan Littler (from Bundaberg Distilling Company)
"We are thrilled to be collaborating with them on creating an alcoholic version of Australia's favourite Ginger Beer. Aussies have been asking for this for a long time. We believe our 53-year history of brewing Australia's favourite Ginger Beer, using locally sourced ingredients, paired with Bundaberg Distilling Company's 133-years of distilling is a match made in flavour heaven." 

John Mclean (The CEO of Bundaberg Ginger Beer)
Bundaberg's Alcoholic Ginger Beer- by the locals, for the locals: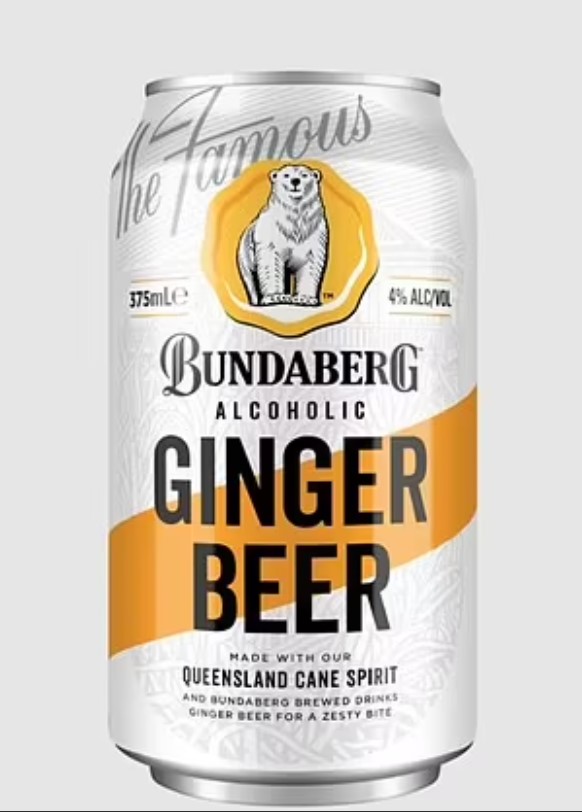 Aussies have been loving Bundabergs for their amazing and refreshing drinks that are made by using the local ingredients by local brewers. Looking at the popularity of their age-old traditional ginger beer, the companies have collaborated together to launch a new taste for the adults group.
According to the company, the drink features locally grown high-quality ginger and white Queensland cane spirit and is distilled perfectly to showcase the legacy of both the brands. The beer would be proved to be 4% ABV.
This alcoholic ginger beer is carefully crafted over three days in the companies' specially built breweries to impart the rustic flavours of Bundaberg region. The makers have promised that the drink will impart a pure zesty flavour with ginger bite and a refreshing taste.
The Alcoholic Ginger Beer would be available for purchase at all independent beverage shops and online stores from the month of November, 2021. It would be sold as 4×375 ml cans packs at a rate of $21.99.
Products you should try from Bundaberg Rum Distillery:
Bundaberg coffee and chocolate Royal Liqueur – $49.95
Bundaberg Rum Ball Liqueur- $49.95
Bundaberg Solera Rum- $179.95
Bundaberg Salted Caramel Royal Liqueur- $49.95
Solera & Royal Liqueur Collection- $259.95