There are so many cocktails in the world and people like to experiment a lot and venture into new tastes. But it's not just them, there are many brands that have launched R-T-D (Ready to drink) cocktails and these products have a huge fanbase. Why? Well, amazing flavours already laid out for you to have a sip. The feel of 'a bar standard' cocktail in the comfort of your home! If you're already thinking of getting yourself one of these, let me give you a wonderful suggestion – Spirited Hive has curated an amazing line of R-T-D cocktails infused with honey! There's tequila, vodka and bourbon, so what are you waiting for?
Honey x Cocktails = Spirited Hive
Spirited Hive, the name of this brand beautifully describes what it is all about. Hive points toward the involvement of honey whereas the term 'Spirited' signify the passion of the founder – Jack Espy. Originally working in the real estate finance sector, the quarantine led him into following his passion. All the homemade quarantine cocktails Jack made for his friends carved a path for him to establish this hive. One of his signature cocktails was the inspiration behind this brand, can you guess which one? It has vodka, ginger beer and lime juice…. If you said – Moscow Mule, way to go! Jack always joked that he should can his cocktails to avoid time-consuming clean-up. 
"Spirited Hive is a drink that brings the whole hive together, making it even sweeter with a little bit of honey, I switched career paths from what was going to be a more corporate lifestyle to something that I was passionate about. Quarantine really changed my life and set me on a new course. I went from working in real estate finance to creating my own cocktail company; talk about a 180!"

By Jack Espy
Spirited Hive – A team of aficionados working hard to craft amazing cocktails with honey as the core foundation. All their efforts have shined profusely and well the results are a step ahead of that. All-natural and the honey used in these cocktails are sourced from Lancaster PA – 100% certified wildflower honey. 
The goodness of Spirited Hive in 3 variants
Bourbon Whiskey – Infused with Rosemary, Lemon Juice, & 100% Organic Wildflower Honey. This amazing cocktail has subtle aromatics and comes in a stunning black coloured can which has a golden honeycomb print, talk about pretty bee? The ABV of this cocktail is 7% for 355ml. It is available in pack of 4 for $22.00
Tequila – Liven the vibe with ginger infused honey, lime, and tequila cocktail. Its soft, peppery sting and tangy buzz will add vim into the day's events. This delicious cocktail comes in a shining golden can which has a subtle black honeycomb print. The ABV of this cocktail is 7% for 355ml. It is available in pack of 4 for $22.00
Vodka – Ease into the day's events with this cranberry infused honey, lime, and vodka cocktail. Every sip will purse your lips and prime you for another one and another one. This exquisite expression comes in a silver can which has a thin red honeycomb print. The ABV of this cocktail is 7% for 355ml. It is available in pack of 4 for $22.00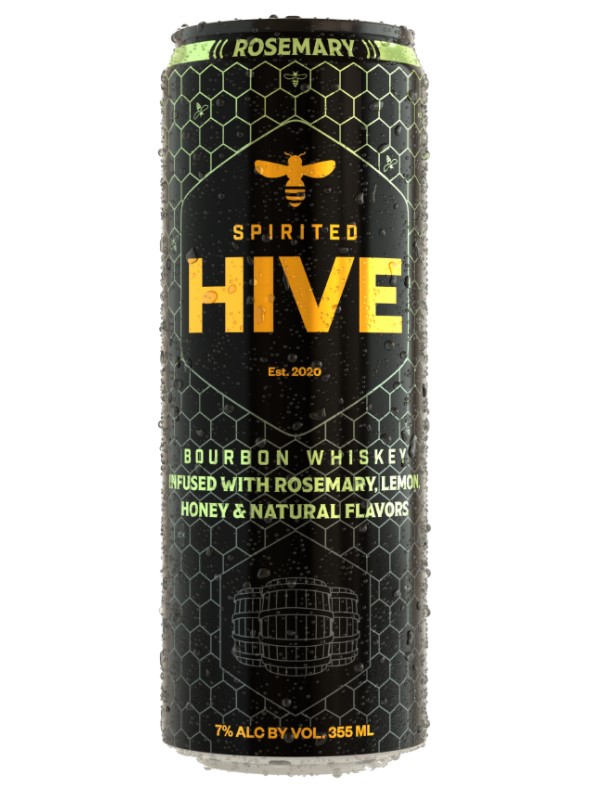 These delicious cocktails will be available from Mid-February 2022. So be on the lookout! 
For more information, visit their official website and the Instagram handle.