Chattanooga Whiskey recently launched a new limited-edition whisky: Chattanooga Islay Scotch Cask. It is the second edition of the Barrel Finishing Series. This expression celebrates the union of Tennessee High Malt flavoured with a variety of classic finishing casks.
Islay Scotch Cask Finish whisky is crafted from a combination of unique bourbon mash bills, with each containing at least 25% speciality malt. This batch of whisky is made to complement the flavour characteristics of the finishing barrel, Islay Scotch Cask.
The whisky-Making process
The team of Chattanooga created the Islay Scotch Cask Finish whisky at Experimental Distillery by using one of the most famous whisky styles of Scotland – Islay Scotch. The expression is made from a blend of three finishing casks which was sourced from three different distilleries in the southernmost part of the Isle – near Kildalton. This region of Islay is renowned for its rich, earthy, and peat-forward scotches which are made from barley malt that is dried and smoked with peat moss native to the island.
To create the varied quality of the expression, the team used unique flavoured mash bills. A unique flavoured mash bill used in whisky-making includes B004 mash bills – a peated bourbon recipe containing yellow corn, peated malt, naked oat malt, and honey malted barley. It also includes the SB091 mash bill, containing caramel, honey, and citrus.
The whisky is then matured for over 4 years. For the first 3 years and 7 months, the whisky is matured in Toasted & Charred Oak Barrels. After this, it is matured for 3 months in 250 litre Islay Scotch hogsheads.
"The result is a celebration of one of the world's most iconic whiskey styles, alongside our very own Tennessee High Malt". An expression has depth, complexity, and range unified together into one spirit.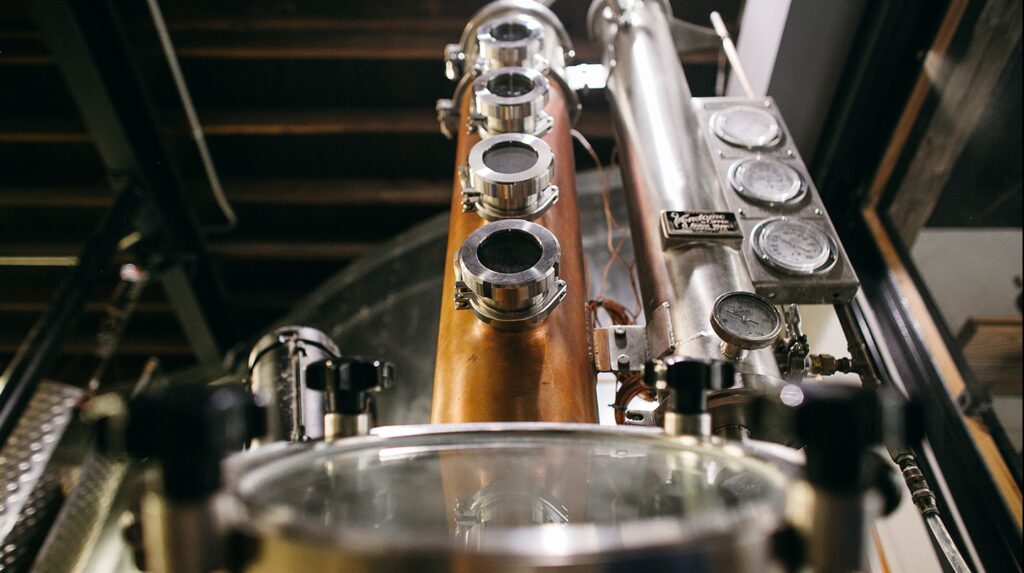 Distiller's Notes
Mash Bill: B004, SB091
Age: Greater than 4 years
Proof: 95 (47.5% ABV)
Cooperage: Toasted & Charred Oak Barrels, 53 gallon
Finishing Cooperage: Islay Scotch Barrels (3 types)
Finishing Time: Greater than 3 months
Batch Size: 5-7 barrels
Filtration: Non-chill
Style: Straight Bourbon Whiskey Finished in Islay Scotch Barrels
Tasting Notes: Earthy smoke, heather, honeydew, toasted oats, & toffee pudding
"This second release of the Islay Scotch Cask Finish went on sale first exclusively at the Chattanooga Whiskey Experimental Distillery on Jan. 21st. It is now making its way to select markets (TN, GA, FL, TX, & IL)."

According to The Spirits Business
Chattanooga Islay Scotch Cask Finish whisky 750 mL bottling is available for a retail price of $49.99. You can purchase bottles online from the Chattwhiskey website. Other Chattanooga whiskies can also be ordered from Seelbachs website.
Chattanooga Whiskey Experimental Distillery also offers "Traditional Tour & Tasting" or a "Whiskey Flight Tasting" experience. Tours & Tastings are for approximately 1 hour and costs $14.50 per person and for 21+ only. At the end of the tour, guests can sample the distillery's award-winning whiskey with a one-of-kind whiskey flight. Advanced booking is recommended for the distillery tour.
Taste the new expression of Chattanooga Islay Scotch Cask Finish whisky to enjoy the rich, deep, and complex flavors of the whisky. The whisky is available in a limited edition in the Barrel Finishing Series. You can tour the distillery and experience the hand-crafted whiskey tasting experience there. Cheers!