Metaverse is an urban concept that is slowly penetrating its way through our minds. A network of 3D virtual worlds focused on social connection, being developed to bring out reality by a set of augmented reality headsets. So in simple terms, you'll be able to follow through your social life without actually going out or you'll be able to connect with people within the comfort of your home. Following the craze of Metaverse, some brands have launched products on this platform. 
One such example is the popular beer brand Heineken which launched Heineken Silver on Metaverse in March 2022. You must be wondering; a virtual beer isn't consumable so why launch it? That's exactly why Heineken took this step. Read along to find out the significance of this virtual beer.
The conversion of hops to pixels
Heineken transformed its recipe from hops to pixels to create the virtual beer coined as – Heineken Silver. The highlight of this beer is that it has no flavour and no ABV quantity. This is the first time that a product with no flavour has gained so much attention! In detail, Heineken Silver is made up of 100% computer-generated ingredients, filtered with superfast megabytes and through the best firewalls. Additionally, this beer has 0 calories.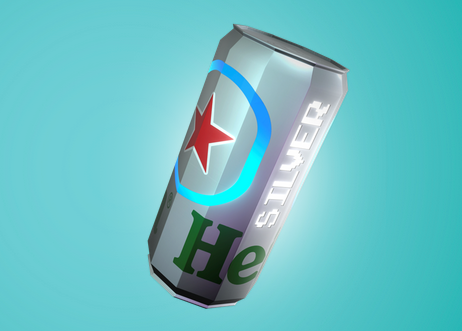 "Our new virtual beer, Heineken Silver, is an ironic joke. It is a self-aware idea that pokes fun at us and many other brands that are jumping into the metaverse with products that are best enjoyed in the real world. For now, you can't taste pixels and bytes. So, we want to make a joke about that and remind everyone that nothing beats the taste of a refreshing beer, including our new virtual Heineken Silver, in the real world"

By Bram Westenbrink, global head of Heineken brand.
So, there you have it. The launch of this beer is an ironic joke to create self-awareness that although, Metaverse links people together and is a great platform to get socialized. There are some concepts better left for the real-world experience. 
In Decentraland, a platform in the Metaverse – people will be able to visit Heineken's virtual brewery which includes brewing tanks, a DJ booth, a dance floor and a bar. Self-taught street artist J.Demsky helped in designing parts of the virtual home of Heineken.
Heineken Silver was launched on 17th March 2022. The venue was Heineken's Virtual Brewery and all the guests enjoyed ' Pixelated lobster' along with a performance from an avatar of Thierry Henry.