Whiskey made with Rye and influenced by Ice cider casks! Sure, there's a lot going on but that's what makes this whiskey so special. The subsidiary of Bacardi Limited – Louisville Distilling Company produces Angel's Envy in Louisville. They have an interesting whiskey portfolio and it just keeps getting better with new launches and limited editions. So, get ready to witness greatness in a whiskey – An exquisite Limited Edition Rye Whiskey by Angel's Envy is out here gathering all the attention and for the right reasons. Flavor? Complexity? Creativity? – Check.
A little about Angel's Envy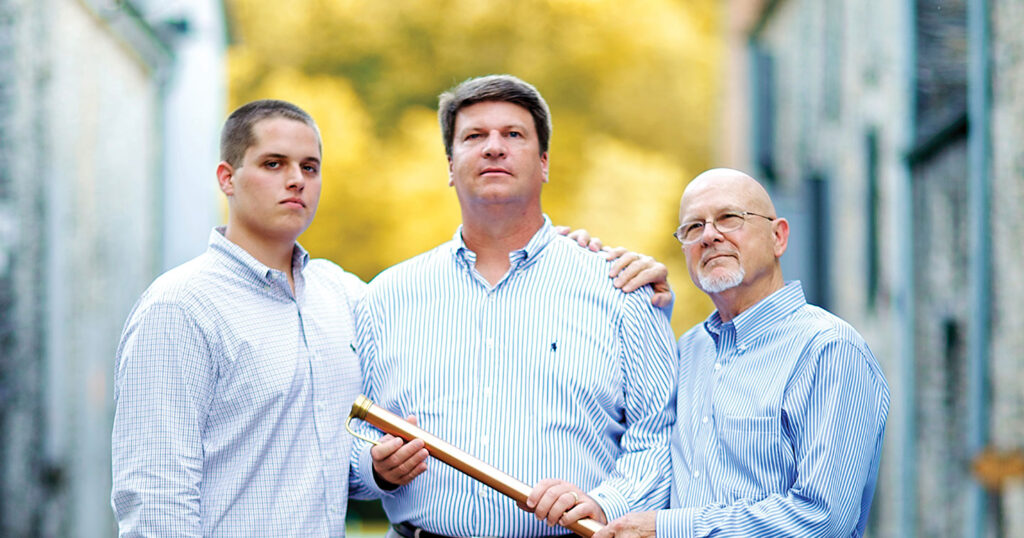 Louisville based craft distiller produces hand crafted, small batch cask finished whiskies. This distillery was created based on the idea proposed between a father and a son. It was co-founded by late Master Distiller Lincoln Henderson and his son Wes Henderson in 2010. Initially, this was a project led by passion which gradually turned into a successful establishment. Entangled by the grand and vast knowledge of the Henderson family, Angel's Envy creates expressions that aren't afraid to improve on the classic traditions. 
As time passed by, Wes Henderson's son Kyle joined the distillery traditions and learned the what's and how's of producing whiskey from his father and grandfather.
For more information, check their Official website – https://www.angelsenvy.com/ and Instagram – https://www.instagram.com/angelsenvy/ 
"Inspired by legendary Master Distiller Lincoln Henderson's lifetime spent crafting fine spirits, Angel's Envy is our masterpiece. The 5% of spirit lost each year during barrel aging is called the "Angel's Share." After tasting our finished whiskey, Lincoln joked that we'd finally gotten a better deal than the angels. And so Angel's Envy was born."

By Angel's Envy
The new limited edition launch by Angel's Envy
So, the new launch is a limited edition Rye Whiskey finished in Ice Cider Casks. A complex combination of spice, sweet and crisp notes is what deems this as heaven. The first-of-its-kind, this whiskey is so special because of the concept of Ice Cider Casks infusion. 
This launch is a finished seven-year-old, 95% rye whiskey, connected with the ice cider casks for 364 days. These casks come from Vermont based Eden Specialty Ciders. This is the fourth release in Angel's Envy's Cellar Collection. The Cellar Collection pays tribute to Lincoln Henderson's passion, innovative spirit and pioneering spirit.
"The flavor profile of this whiskey is very unique – the spiciness of the rye is balanced by the fruity sweetness from the ice cider casks, and there's a crispness that is really distinct. We've never seen a whiskey finished in ice cider casks before, so we're excited to introduce this finish as part of our Cellar Collection."

By Kyle Henderson
The ABV of this whiskey is 57.3% and is available in a 750ml bottle edition. Aroma hinting a mixture of caramel candy apple and toasted oak with faint nutty and cinnamon tones. The taste is upfront bold and starts with a peppery notion combined with cinnamon and these notes are accompanied by vanilla, ripe apple, toffee and butterscotch.
What are Ice Cider Casks?
Specialty of Northern US & Canada, Ice Cider is a technique to curate dessert-style ciders. This whiskey is finished in French oaks but later on these same oak barrels are used by Eden Specialty Ciders to create an ice cider. Inspired by the notion of ice cider and its climate-driven elements, Angel's Envy packed this heavenly whiskey in a frosted glass bottle and commemorative gift box.
"My brother, Andrew, was the one who found these barrels and raised the idea of an ice cider finish; he's really championed this project from the beginning. As we tasted samples and learned more about the craftsmanship, time and resources required to create each bottle of ice cider, we fell in love with the product and the process and knew these special casks would be an excellent match for our rye."

By Kyle Henderson
This limited edition launch consists of only 6,000 bottles and will be available at selected retailers as well as Angel Envy's distillery from 25th February. There's also a huge benefit for Angel Envy's 500 main members – they get to grab a bottle before public sale. There are a total of 500 bottles reserved for a main pre sale lottery.