Liquore Galliano L'Autentico is an Italian brand that is popular for its magnificent range of liqueurs. The star of this brand is a sweet herbal liqueur called 'Galliano Autentico'. This brand is currently owned by Dutch distiller Lucas Bolsa while the marketing and distribution are handled by Maxxium. There are many other exquisite liqueurs like sambuca and amaretto that Galliano is famous for worldwide. The name of this brand is a tribute to the charismatic national war hero of Italy – Giuseppe Galliano
Founder – Artuto Vaccari
Place of Origin – Italy
The heritage of Galliano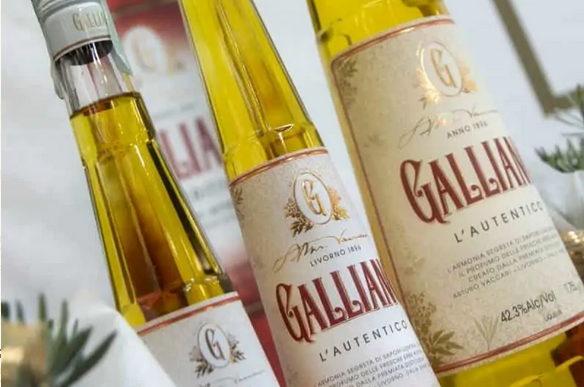 Named after the national war hero of Italy, Galliano exhibits a golden colour to remind the beloved homeland of those Italian prospectors who flocked to California during the Goldrush. Liqueurs whose recipe recites itself like a medieval elixir of herbs, plants, roots, spices, barks and flower seeds. The distillation process portrays itself as the creation of the finest perfume. In the end, the mixture of Italian flamboyance, audacity and passion. This elaborates – The Spirit Of Italy: Galliano. 
The journey started in Torino, Italy when Arturo Vaccari turned to Fratelli Maraschi SPA – a company that was established in 1888. This was the first step in the creation of Galliano. Fratelli Maraschi Spa which is now known as Maraschi & Quirici is situated in Chieri, a small-town high in the foothills of the Italian Alps, just outside Torino. At this exact location, Vaccari created his first liqueur – Galliano in 1896. The location Maraschi & Quirici plays a significant role because many botanicals used in the production of Galliano are grown there. Galliano has distilled in two small (less than 100 litres) traditional copper pot stills, which Maraschi & Quirici reserve for the production of this Italian spirit.
The significance of the bottle's design
Arturo Vaccari made sure to design an aesthetic bottle design to hold his fabulous liqueur. The tall, slender shape with many tapered flat sides was inspired by the columns of the ancient temples of Rome and the mighty glory of the empire.
The product range
Galliano Autentico
Galliano Espresso
Galliano Vanilla
Galliano Amaretto
Galliano L'Aperitivo
Galliano Sambuca Black
Galliano Sambuca White