Independent distilleries always bring their own fusion and creativity to the mix. There's no saying in which foraged botanical is part of the magic, the vision of local distilleries is inspired by the region, people and culture. One such magnificent distillery 'The Wharf Distillery' situated in the United Kingdom, South Northamptonshire is an excellent example of local twist mixed with an exquisite portfolio of spirits.
About the Distillery:
An independent, small-batch, copper pot distillery situated in the U.K is known for its – gins, vodkas, liqueurs, aperitifs, brandies and much more. The flavorful range of spirits is crafted from their beautiful farm located in the South Northamptonshire countryside. The copper pots that are used in the production process are of Portugal origin. 
Official website – https://wharfdistillery.co.uk/
Instagram - https://www.instagram.com/WharfDistillery/ 
One amazing highlight of this distillery is its grain to glass concept. This concept includes actually fermenting the raw ingredients to create the initial base alcohol. This step eliminates the need of buying a neutral spirit for production and also adds an amazing flavour to the foundation. 
They are known for a variety of spirits along with their own range of exotic blends and flavours of liqueurs and aperitifs. The distillers combine locally foraged botanicals and the distillery's Portuguese copper alembic pot stills to create magic in a bottle.
The plus point of such a diverse portfolio? If you're looking for an after dinner drink or something that goes with your cocktail creations – The Wharf Distillery has got your back! You can buy their range of spirits in local independent shops, local markets and food festivals in and around Northamptonshire, Milton Keynes and North Buckinghamshire.
The Portfolio of The Wharf Distillery :
Gin
Safine Drench – Northamptonshire Gin
Old Silson – Silverstone Gin
Lactodorum – Towncester Gin
New Town Gin – Blackberry & Winter Spice Liqueur
New Town Gin – Sloe & Clementine Gin Liqueur
New Town Gin – Lemon & Basil
New Town Gin – Orange & Pomegranate
New Town Gin – Mango & Cucumber
Cromer Carnival 50th Anniversary Gin
1423- Royal Latin School Anniversary Gin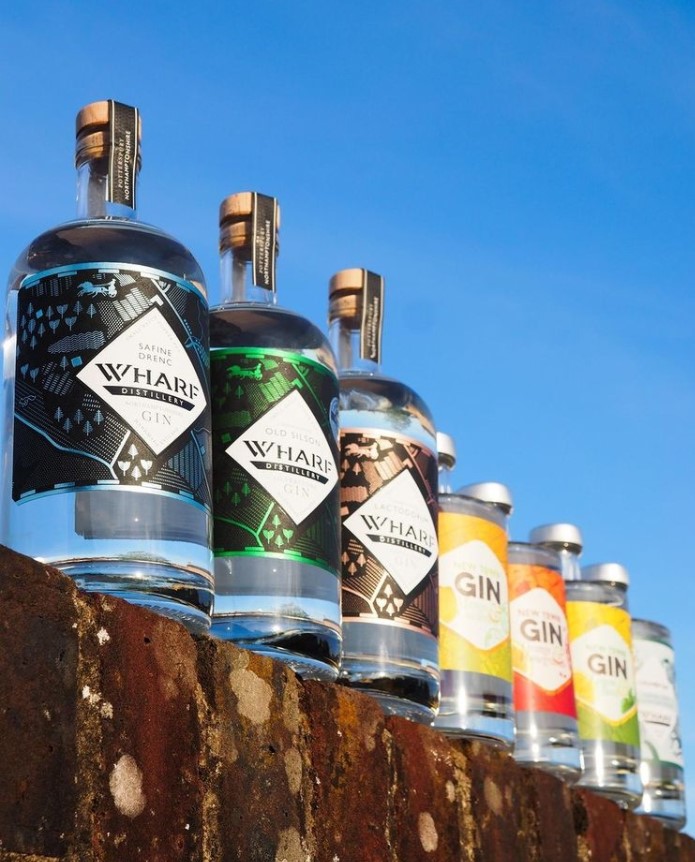 Rum
New Town Rum – Black Cherry & Vanilla
New Town Rum – Gorilla & Honey
New Town Rum – Mixed Spice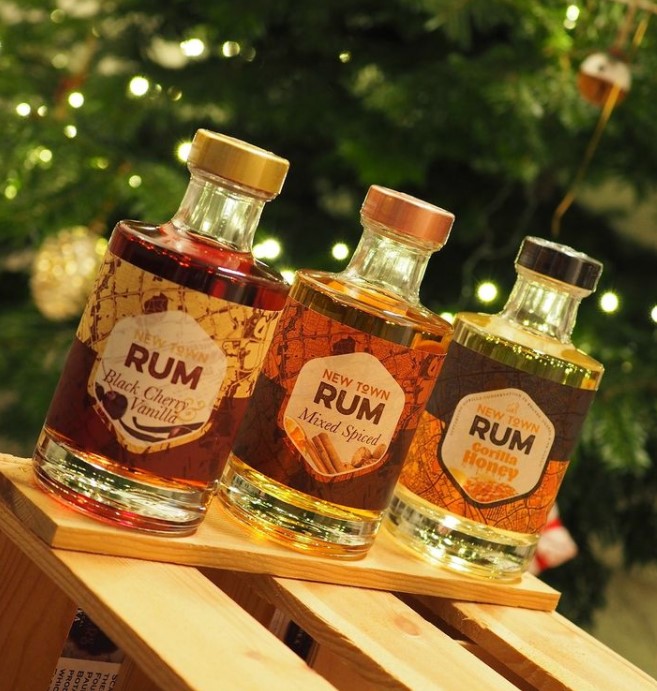 Whisky & Grain Spirit
Solstice – Single Malt English Whisky
Fry Drenc – English Single Malt Grain Spirit
Brandy & Cider Spirit
Æppel Drenc – English Apple Brandy
Chafor – Fine English Brandy
Cider Vinegar
Apple Cider Vinegar
Vodka & Liqueurs
Lemon Hello – Lemon Spirit Liqueur
Liqueurs : Toffee I Banoffee I Salted Caramel
Gadan Drenc – English Vodka
Wooden Hill Cold Brew Coffee Liqueur.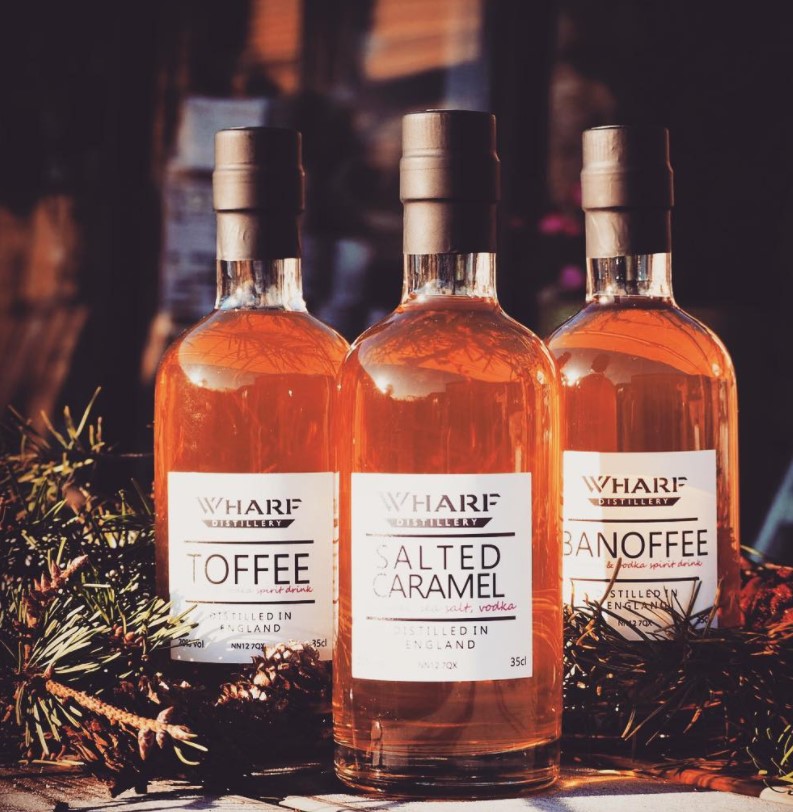 'Have you ever thought about having your own brand spirits, maybe a single malt or brandy distilled from your own wort, cider or wine. Maybe you would like to use botanicals you've foraged or selected to create your own unique gin or botanical vodka? Well, we can help turn that dream into a reality with our small batch contract distilling service.'

– Wharf Distillery