Cheers to whiskey lovers! A new single malt Clan Colla's latest single malt whiskey is about to change your taste from better to best. McAllister Irish Spirits recently launched their Family Bond series of hand-selected releases, Clan Colla Irish Whiskey and Xin Gin.
Clan Colla Irish Whiskey and Xin Gin
McAllister Irish Spirits, the latest brand in the field of spirits has recently launched the Family bond series. The latest release is out in short supply but enough to gather a crowd at stores. McAllister Irish Spirits signifies the brand's foray into business. Its release is quite soothing as it has been casked and distilled for over 19 years for the single malt whiskey, and 11-year gin blend. Moreover, it's every drop has a natural taste as it has been prepared and packed in the distillery located in the Village of Ahascragh.
The latest release has bottled the family bond series which includes Clan Colla 19-Year-old single Malt and apart from that it also consists of 11 years Blend as well as their Xin Gin. The name can be traced back to the 1800s, where the fall of Irish whiskey took Clan Colla with it. The newly released 19-Year-Old Single Malt was distilled in 2001. This sourced release from McAllister Irish Spirits spent 19 years in first-fill American White Oak Bourbon Casks, before being finished in Spanish Oloroso Butts from Jerez. Right from distillation to its bottling the process is too cool and relaxing as it got through the natural touches while casking. Its name is much standard, which has kept the brand at its peak. It comes from three legend Irish brothers Colla Uais, Colla Fo Chri, and Colla Menn who conquered and ruled over most of Ireland.
McAllister notes that the 11 Year Old Blend is a smooth yet complex blend of malt and grain whiskeys. This sourced malt has been double distilled, blended with grain, triple casked in ex-Bourbon Barrels, Oloroso Sherry Butts, and Peated Casks, and aged for 11 years.
Allister also noted that Xin Gin covers the blend of two homes, Asia and Ireland. Its Celtic Swirls are a nod to the Irish heritage while the heart represents love for Asia. The recipe of Xin Gin is based on Allister's cooking experience depicted from Asia and Irish ingredients. Persimmon fruit adds a sweet honey flavour and cinnamon, a touch of spice.
McAllister Irish Spirits quotes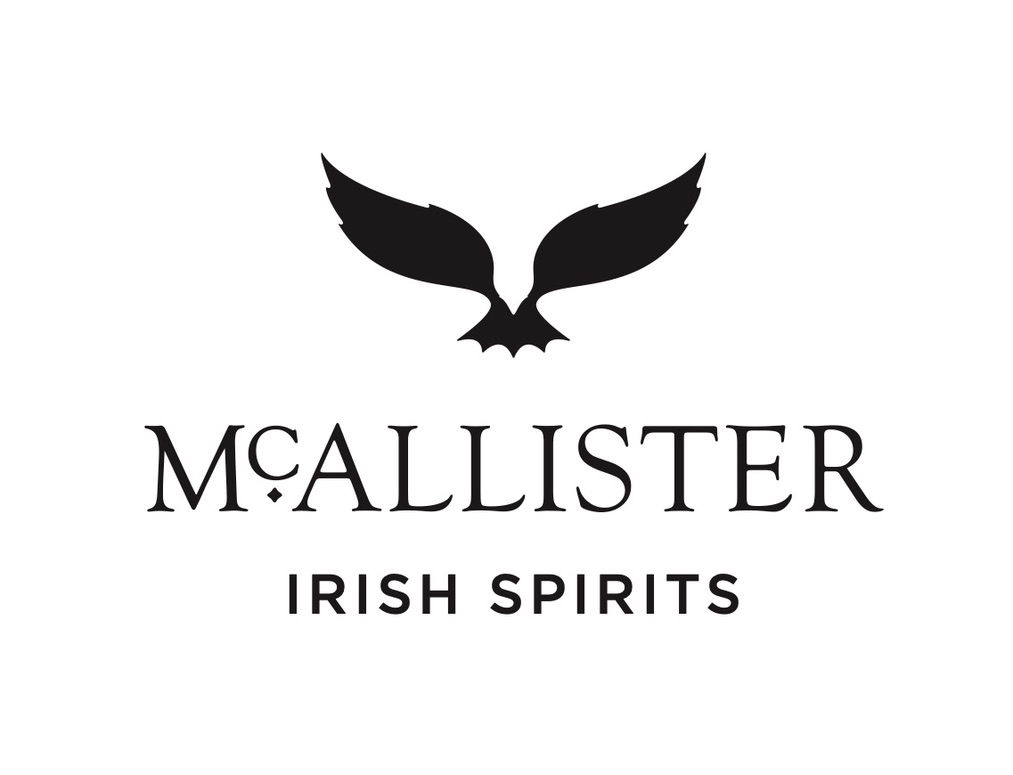 "Whiskey, like a beautiful woman demands appreciation. You gaze first, then it's time to drink."

By Haruki Murakami
These special releases although not distilled in Ahascragh, are partly matured, finished, and blended by McAllister Irish Spirits and bottled in the village.
"For our first release, we wanted to launch a premium Irish Whiskey from our aged sourced stock. We hand-selected some fantastic casks and finished them with different wood and seasoned cask. The legacy of "Clan Colla" can now continue with this exceptional golden liquid."

According to The Whiskey Wash, McAllister Distillery
Tasting Notes of Clan Colla

Aroma– Aromatic toasted maltiness with citrus hints. Its aroma is good enough to take into the world of whiskey.
Flavour– Creamy smooth caramel, dried fruit, nuttiness, vanilla, and chocolate orange. With these flavours indulged you can savour the rich taste.
Color– Red. Symbolizes good luck and joy.
Finish– A long and sophisticated finish with a final release of the full-bodied flavours. A cool finish.
Alcohol by volume (ABV)- 46%
Tasting Notes for Xin Gin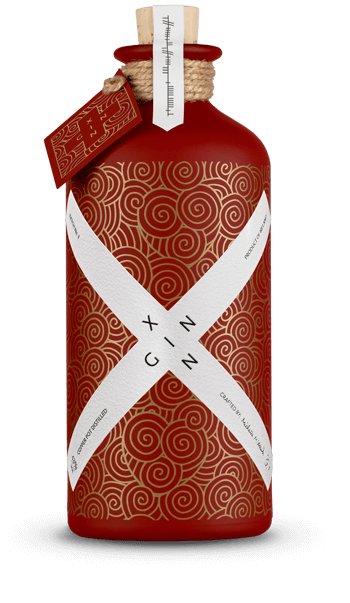 Aroma– Fragrant Juniper Aroma.
Flavour – Fresh Notes of orange zest and lemongrass, held by earthly, herbaceous undertones of dill and cinnamon spice.
Botanicals– Juniper berries, coriander seeds, Meyer lemon, Lebanese cucumber, Sichuan peppercorn, rosemary, and lemon verbena.
Colour– Red
Alcohol by volume (ABV)– 43%
Brand Info
McAllister Distillers was established in 2018 by the husband and wife team, Gareth and Michelle McAllister. Having lived and worked in countries across Europe, the US, and Asia, the McAllisters returned to Ireland with the dream of turning their passion for craft Irish spirits into a family business. They set their sights on opening a whiskey and gin distillery in the west of Ireland and when they visited the old mill in Ahascragh, Co Galway, they fell in love with its story: the beautiful stonework, the history of the buildings, and the character of the small village drew them in. McAllister Distillers was established to produce authentically crafted Irish spirits to the highest quality of tasting experience with unique and innovative flavours.
If are lucky enough to get it at your ease then you must not forget to endeavor its limited stock. Vacations are on. So you can have it while cherishing the greenery or beach view. And now the choice is yours.