The brand Don Ciccio & Figli is known for its delicious range of Italian herbal liqueurs. Although the distillery is based in the U.S their story started in Atrani, Italy. Facing their own share of shutdowns and problems didn't null the ideas of Don Ciccio & Figli. Their vision and creativity are being distributed throughout different nooks of the world. A set of traditions slightly modified to keep up with the modern world's pace is exactly what's being put forth through their range of spirits. 
President & Master Blender – Francesco Ciccio Amodeo  (Don Ciccio Jr.)
Place of Origin – Atrani, Italy. 
Current Location – Washington D.C
The rebirth of the Amodeo family
The journey started in the year 1883 when the great-grandfather of Francesco Amodeo started making the finest liqueurs on the Amalfi coast. Bitter Amaro to sweet Limoncello, all of these liqueurs became a part of the long-lasting tradition. The popularity and production of these liqueurs sky-rocketed for about 50 years before the Great War took place. Whilst, the family tried to keep the production going on, they had to lock the premises after a while for rebuilding. In 1951, a mechanic with artisanal liqueur making skills – Francesco Amodeo (Don Ciccio) joined forces with a falegname : a carpenter with exquisite skills – Giovanni Porpora. Together they build a small and thriving distillery in the hills of Furore, near Positano and Capri. The liqueurs are reborn, crafted exactly as they had been until 1931.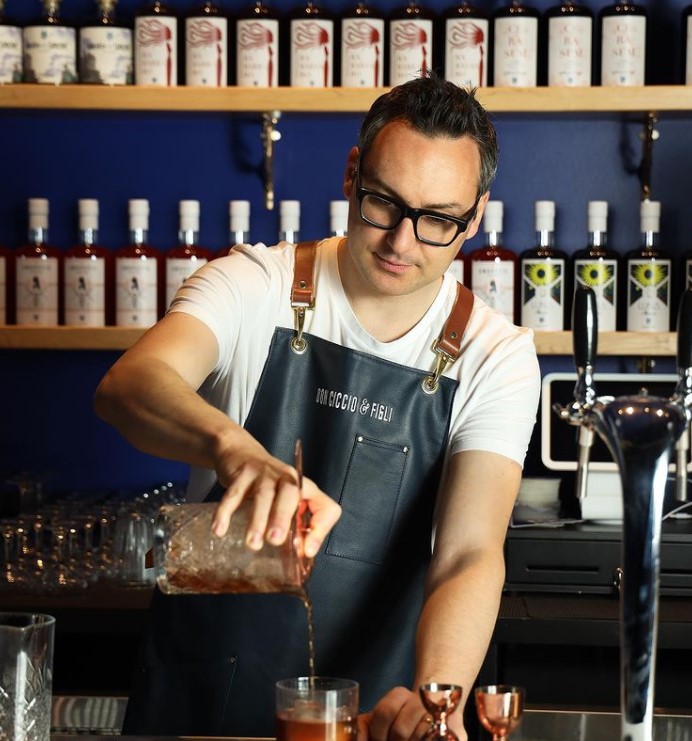 But right around these happy times in 1980, an earthquake in Iripinia district swallowed all the lemon trees while destroying the distillery to mere rubbles. Anyone who knew the history would think that this might be the end of the finest liqueurs of Italy, but it wasn't! In 2012, Don Ciccio Jr. re-introduced those spirits to the modern world. He continued his family's legacy with his own twist, but even today people experience the same expertise and passion in these liqueurs as back in 1883. 
"Never compromise"—we apply this to every step we take, from the ingredients and the sourcing to the blending and the bottling. – Francesco Amodeo, ( a message from his grandfather)
The range of award-winning spirits
All of their liqueurs come in two sizes – 50 ml (sample size) & 750ml. They also showcase a bitter-sweet scale where all of their liqueurs have been marked based on their flavour. The liqueurs mentioned below start from sweet and descend towards bitter. 
Ambrosia Aperitivo
Amaro Delle Sirene
Donna Rosa Rabarbaro
Kakadé Aperitivo
Cersaum Aperitivo
Carciofo Aperitivo
Luna Aperitivo
Amaro Tonico Ferro-Kina
Cinque Aperitivo Bianco
Amaro Don Fernet