London based Dog Distillery has launched the world's 'one-of-a-kind-flavour' vodka on the market- Baller 'Chili Bacon' Vodka. The recent launch is the world's first chilli bacon flavoured vodka on the market.
Baller 'Chilli Bacon' Vodka is the recent addition that follows the release of Baller Vodka in 2018. Baller Vodka is wheat vodka made entirely from scratch using 100% English wheat in the Doghouse Distillery. Baller Chilli Bacon Vodka uses Baller Vodka as the base and adds Habenero chillies from Mexico and a secret ingredient to bring out the flavours of spicy, sweet and smoky bacon. With the expression, the distillery is presenting a vodka that has spicy warmth as well as Baller's smooth and silky flavours.
The distillery also highlights the fact that the double-sided label is designed by a street artist.
"With the launch of Baller 'Chilli Bacon' Vodka, a first-of-its-kind flavour, we wanted to bring something new to the market that not only excites consumers but also gives bartenders another way to deliver great-tasting cocktails such as the Bloody Mary."

"We are really happy with the outcome as we feel we have a high-quality flavoured vodka, using a totally unique blend, which gives the liquid a taste like no other. As flavoured vodka continues to grow in popularity amongst consumers, our new vodka innovation is set to disrupt the category, providing people with a flavour they have never experienced before."

Braden Saunders, founder of Doghouse Distillery said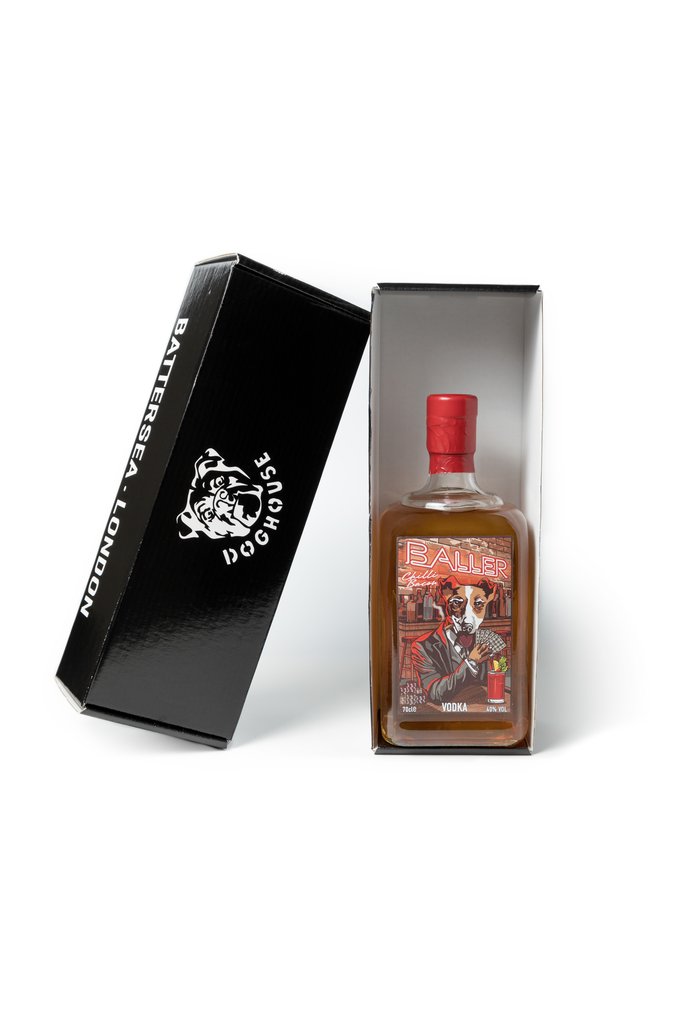 According to Master of Malt, Baller 'Chilli Bacon' Vodka packs some hot sauce heat, mixed with warming chilli, cured smoked bacon notes and a whiff of Frazzles. The vodka is bottled at 40% ABV strength.
Baller Chilli Bacon Vodka is available in two bottle sizes- 70cl and 5cl. The vodka is available for purchase at a suggested retail price of GBP32.95 (US$44) per 70cl bottles and GBP4.99 per 5cl bottle. The vodka bottling is available for purchasing on Master of Malt, Whisky Exchange and the Doghouse Distillery website as well as selected wholesalers and premium retailers. A 'Chilli Bacon' Bloody Mary Kit including a 70cl Baller Chilli Bacon Vodka, a 75cl Big Tom Spiced Tomato and Doghouse gift box is also on sale, along with a mini version that contains a 5cl bottle and 150ml of Big Tom tomato juice can. The 'Chilli Bacon' Bloody Mary Kit is priced at £36.95 and the Mini 'Chilli Bacon' Bloody Mary Kit is priced at £9.95.
Baller 'Chilli Bacon' Vodka as suggested by the distillery's team can be enjoyed simply as a mixer with dry ginger ale and squeezed lime over ice. The vodka can also be used to create a punchy hot twist on the iconic Bloody Mary cocktail without adding the Tabasco sauce. The product is also suitable for vegans. You can enjoy the drinks at the comfort of your home or bars.
The official website- doghousedistillery.com
About Doghouse Distillery
Doghouse Distillery is an independent grain distillery located in Battersea, London. Doghouse Distillery was founded by the couple, Braden and Katherine Saunders. In 2011, Braden and Katherine opened a bar together in Brisbane called Bitter Suite – the city's first craft beer bar. Bitter Suite Bar was successful. In 2014, the couple was inspired by Australia's craft brewers and decided to create something of their own in London. Thus, the idea of Doghouse Distillery was born. The production of spirits started in 2017. The first products released by the distillery were Baller Vodka and Renegade Gin. Doghouse has a full micro-brewery, 3 rectification columns (a total height of 21m) and a 1500 litre copper pot still. The distillery's USP is their 'grain to bottle' technique and making their spirits from the scratch rather than buying in a neutral base. This is to ensure the distillery produces authentic, unique and quality spirits. Doghouse distillery is the only distillery in South London to make its gin from the scratch and there are only handfuls in other parts of London. In 2019, Baller Vodka was awarded "Best Spirit" in the Great British Food Awards. The brand also has a close association with London live music, street art and food scenes to exhibit the cultural infusion of all things in life.
"Lots of people are north of the river because it's cool, but south of the river has a lot going for it."

"We wanted the brand to be grungy and reflect London and us – we are grungy people. It's about being individuals and about being true to your brand. Our brand, as people, is that we don't want to blend in or make pretty gins because that's what everyone likes. We want to just speak our mind and be who we are."

says Braden.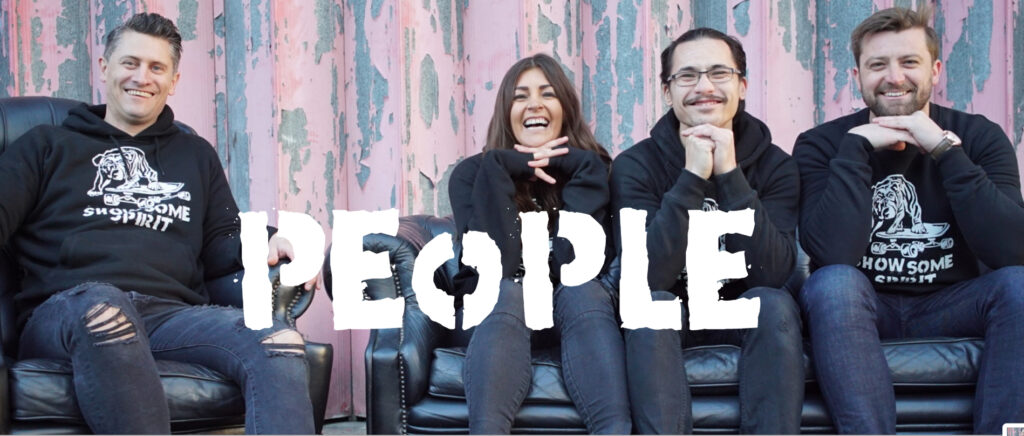 The distillery's product list includes- Baller Vodka, Renegade Gin, Doppelganger Aperitivo, Sidewayz Damson Gin, Sidewayz Sloe Gin, Sideways Rhubarb and Raspberry Gin, and Stone & Wood Pacific Ale.
Make the wintery holiday nights have an exotic twist with the Doghouse Distillery's Baller 'Chilli Bacon' Vodka. You even purchase the 'Chilli Bacon' Bloody Mary Cocktail Kits, their merchandise and gift sets for the festive celebration. Even Vegans can enjoy this authentic spirit bottling.