The year 2021 has come to an end and with this, we have with us the best gin of the year. 
It's none other than Lancashire's Cuckoo Solace gin. Brindle Distillery's cuckoo solace gin has won this award after subsiding 11 other top gins from around the world.
However, the judges of the craft gin club had a hard time deciding upon giving the title of the best tipple of the year. But it was Cuckoo solace's soothing flavours and amazing textures that bagged the best feedbacks from the jury panel.
Let's read the full story:
In and around Brindle Distillery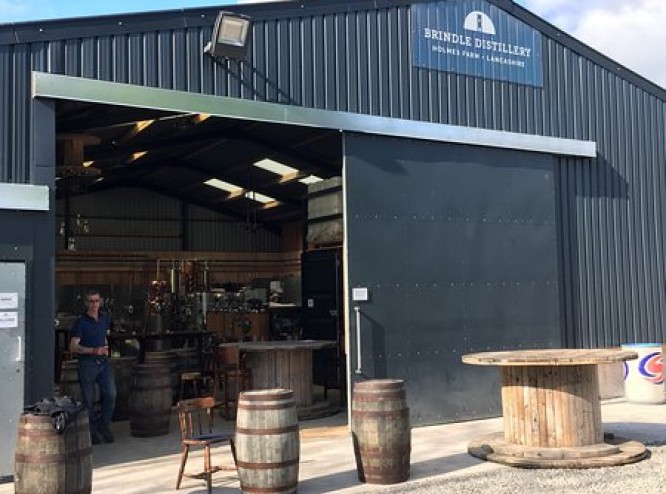 This independent distillery is situated on Holmes Farm, nestled in the beautiful landscape of rural Lancashire, in the charming, historical village of Brindle. The distillery is used as a tourism site when not producing Cuckoo Gin. A bar that provides special nights for locals adorns one side, whilst tours and a workshop where customers can produce their own gin take place during the week.
The Brindle Distillery is extremely close to nature as it has been made over a cowshed. Though the distillery has all the modern equipment a beverage producing company should have but the place is designed in a rustic way with all the love and care of nature.  
Cuckoo Solace Gin
Well-rounded and juniper-rich with soothing, mellow and comforting aromas. A savoury combination of rosemary and lemon thyme from our farm, teamed with Nocellara and Cuquillo olives and lemon, with big hits of fresh grapefruit. Completing this offering are classic gin botanicals that include liquorice, cassia, cardamom, almond, coriander and orris root.
The serving style of this gin as per the company is to serve a good double measure of the tipple over lots and lots of ice along with a premium tonic. Garnish with olives skewered with a spring of rosemary. Try adding a tiny sprinkle of rock salt to season your G & T. Gather around with loved ones, sit back and relax
"Solace is our way of giving back, given the support we received throughout a really tough time in our lives, from those in the industry to our wonderful Cuckoo community."

By Mark
Cuckoo Solace Gin and the entire Cuckoo Gin range can be purchased from Brindle Distillery's online shop at brindledistillery.co.uk or direct from the distillery in Brindle, near Chorley.