What's the most happening drink of all time? Tequila, Tequila, and only Tequila.
Every party's centre of attraction and everyone's favourite tequila was first introduced in the 16th century. Tequila is a fermented beverage that is made out of agave plants.
But why is tequila called tequila?
Back in the 1500s when Spanish people introduced distilling to the Mexicans, tequila got its name from a city where it was produced.
Today, when all the celebrities are into becoming beverage brand owners, world-famous model and actor Kendel Jenner, launched her first-ever tequila brand called 818.
Kendall shared why tequila as a drink holds a special place in her heart.
"I was intrigued by tequila because my parents really loved it. It was celebratory in our household. When I got older, I started exploring space… And I was always trying wide varieties of tequila."

Shared Kendall
The Brand – 818
Produced using traditional methods in Jalisco, Mexico at a family-owned and operated distillery the brand has won 16 blind tasting awards across six major industry competitions. 818 is an award-winning beverage-producing brand that is committed to the upliftment of women and men who have made it.
This unique brand has the most unique brand name that makes people curious about the same. The area code of the place where the distillery is placed is 818 and this is so the company is called by this name.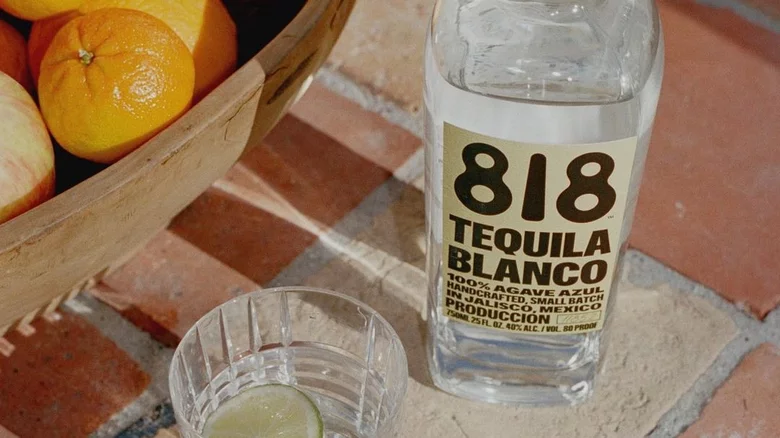 The company works closely with local, family-owned farms in Jalisco, Mexico to bring you the smoothest, most natural, and best tasting tequila possible. Only the highest quality ingredients are used in its creation.
818 Tequila- a bottle of pure bliss!
Kendel Jenner's 818 is a new baby but stills hold a prominent place in its audiences' heart. The reason is its unique production process, attractive packaging, and soulful taste. Creators and distillers at 818 make sure they pick each agave with the same love and carefully transform it into a powerful drink.
There are a total of 5 steps after which this amazing spirit is produced and 818 never compromises with any of the steps no matter what. Right from picking up the best quality agave, being cooked for more than 40 hours, getting distilled, and being aged in Oak barrels, your beloved 818 classic tequila spends a lot of time in making itself stand in the market of many.
Tasting Notes
Sweet agave and vanilla, with undertones of tropical and citrus fruit. It has a fragrance of lemongrass, mild floral elements, chamomile clubbed together.
Finishing up the spirit has an ultra-smooth taste with a bright and crispy finish, notes of almond, key lime pie, and toasted coconut.
The cost of one bottle of the 818 tequila is placed at $59.99. The spirit is proved to be 40% ABV.