Liqueur is an alcoholic drink composed of distilled spirits and additional flavorings such as sugar, fruits, herbs, and spices. They are bold enough to stand on their own but also make great mixers. Most of us are unaware of Indian-made liqueurs that are just as good as their international counterparts. Here's, an exploration and description of 5 Indian liqueurs one should know about:
Sikkim Cardamom Liqueur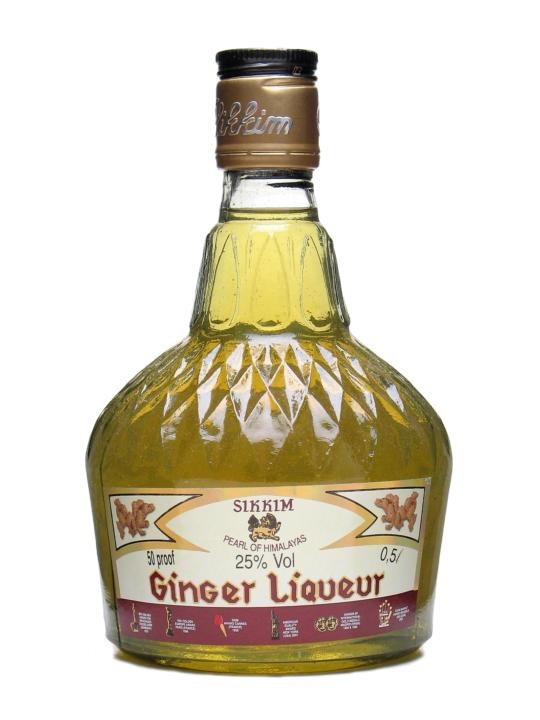 A Himalayan liqueur produced by the Sikkim Distilleries Limited which is the state's oldest distillery founded in 1954. This smooth liqueur contains 25% ABV and is flavored with cardamom, a spice this area is rightly famous for. It is usually had neat but, can be used in a couple of cocktails like, Green Spicy Lady and Cardamom Sidecar.
Tasting Notes:
Nose: Spicy, with notes of cardamom, along with some hints of nuts, vanilla and chocolate.
Taste: Very smooth. Sweetness is then followed by the spicy cardamom, hints of cinnamon, anise and creamy vanilla. Very good, with a pleasant crescendo of spicy cardamom at the end.
Licor Armada
Launched by Goa's Oscar De Sequeira Nazareth in 2013, this spicy liqueur has made its way from domestic, to the international spirit markets of Finland and the UK. Indians must be proud as, Licor Armada is the only Indian-made liqueur which has won International Awards.
Story Of Armada: It has an old-family recipe, which Nazerath played around with, replacing ingredients like Portuguese oranges with Egyptian oranges and Brazilian sugar for locally sourced ones!! The main sight was to keep the Indian essence and not compromising on the flavour profile.
Flavor: It is a dark ambered spirit – it opens with topnotes of cardamom, cinnamon and orange, and spices like turmeric, cloves etc. It has no added flavours and preservatives, and is usually enjoyed after meals or in various spicy cocktails.
How can you drink ? It is particularly drinkable as a traditional digestif, as it has no added flavours and preservatives. Or it can be added to spice up to the cocktails.
Deep, old gold colour. Fascinating nose with mysterious Indian combinations of spice including cinnamon, nutmeg and some ginger, Very attractive. Deep tumble of flavours into a smooth flowing mouth. Rich and full with all the manner spices getting a spirit lift as they pass over the palate. Smooth and ever so satisfying.

By IWSC Judges Tasting Notes
Royal Heritage Chandra Haas Liqueur
Produced by the Royal Heritage Liqueur Distillery in Jaipur, being a unit of the oldest state undertaking, the Rajasthan Ganganagar Sugar Mills Ltd, in the state of Rajasthan. Their production was started in the year 2003, but had to shut down because of low demand in market for these brands as they were expensive. It's production was then restarted at its Jaipur distillery after 10 years.
The Company launched eight brands of Royal Heritage Liqueurs i.e. Royal Kesar Kasturi, Royal Jagmohan, Royal Chandr Hass, Mawalin, Royal Ellaichi, Royal Rose, Royal Apple Orange and Royal Saunf. Royal Heritage Chandra Haas is a liqueur especially made for the winter season, produced with 80 ingredients including spices, dry fruits and ghee.
Ti Connie
A coffee liqueur with an exotic infusion of finest fresh coffee beans roasted to perfection blended to a satiny smooth decadence with chocolate and caramel notes, complemented with a touch of rum. It is an ideal mixer in exotic cocktails, as it is a right balance of bitter and sweet that will awaken all your all senses for the best.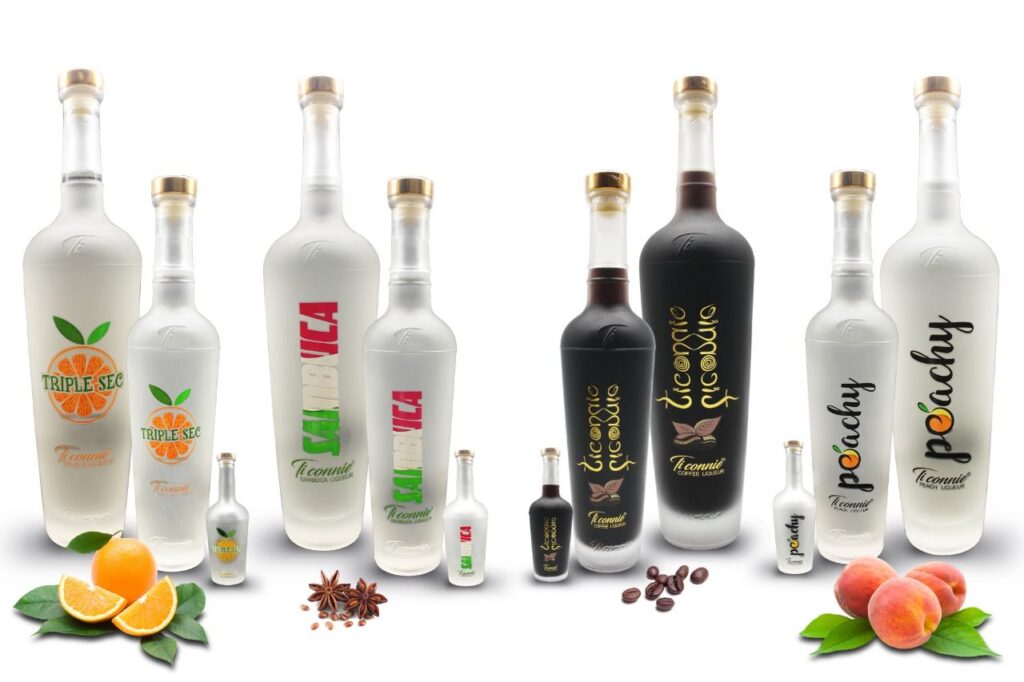 "During our distillation process, we use homemade white rum or neutral grain spirit as the base, modify its harshness, demineralise and detoxify the water of all chemicals and finally add the extracted essence of coffee beans"

By Solomon Diniz, Managing Director at Adinco Distilleries,
Maharani Mahansar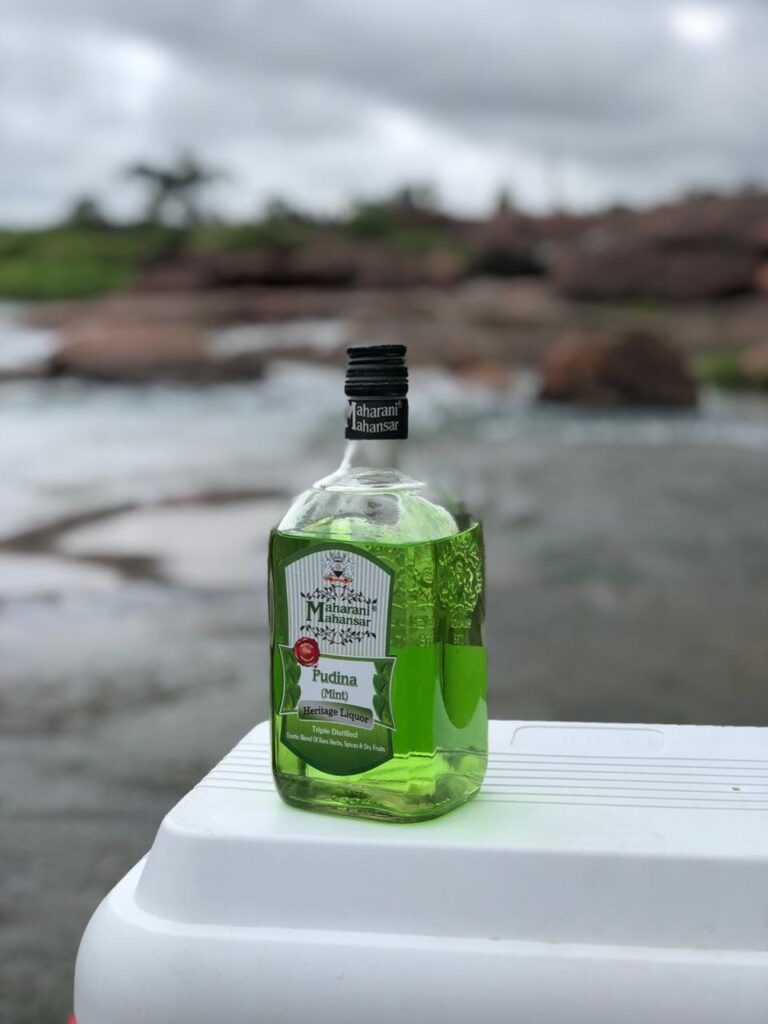 Mahansar is also known as Scotland of India and is known for its heritage and grand liqueur. Since these decades, it has been famous for its liqueurs like rajwadi daru infusing with exotic blend of rarest herbs, spices, dry fruits and flowers,using the old and traditional process of fermentation and distillation thus creating this masterpiece. Mahansar has 150 different recipes of liqueur. Surely, as art that has been preserved and supported by mahansar family and passed this origin from generation to generation.
In 2006, Shekhawati Heritage Herbals began brewing Gulab, Saunf and Orange, mint and ginger royal liqueurs under three brands – Royal Mahansar, Maharani Mahansar and Maharaja Mahansar.