Earlier this year, Bardstown, Kentucky hosted the highly anticipated 14th edition of the International Whisky Competition. Amongst an impressive array of entries, the competition meticulously narrowed down the selection to three outstanding medalists per category, mirroring the esteemed tradition of the Olympics: gold, silver, and bronze. Moreover, the competition bestows an annual pinnacle accolade upon its coveted "Whisky of the Year." With the recent unveiling of the competition's results, it is now an opportune moment to delve into an in-depth exploration of the grand champion: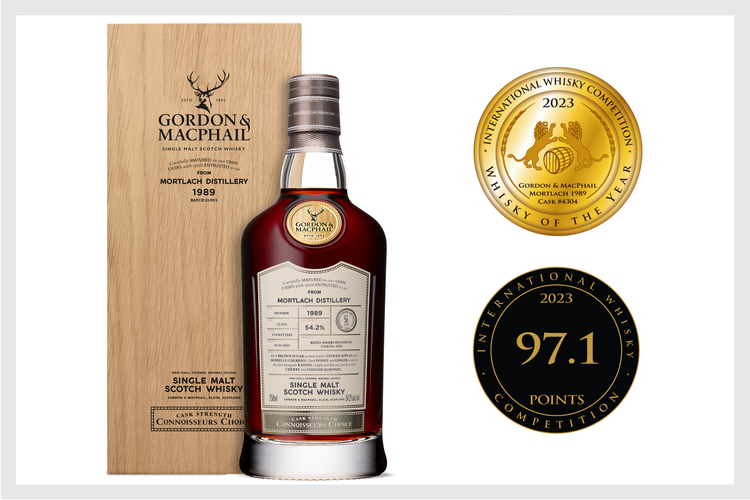 Originating from Mortlach Distillery in 1989, situated just 18 miles away from the Gordon & MacPhail family shop, this particular expression embarked on a remarkable journey. The newly distilled spirit found its home within a refill sherry hogshead, where it patiently matured for an impressive 31 years until the discerning team at G&M deemed it primed for the discerning palate. At an elevated 54.2% ABV, the whisky revealed a captivating medley of stewed, dark fruits on both the nose and palate, accompanied by the refined nuances of fresh leather and dried tobacco in a lingering, satisfying finish. In essence, it exuded the characteristics of a captivating sherry bomb—precisely the type of whisky that connoisseurs eagerly seek.
Aptly belonging to the brand's distinguished "Connoisseurs Choice" line, this release pays homage to a range of single malts established by G&M in the 1960s. During a period when independent bottlers primarily focused on blending scotches, G&M showcased their foresight by curating a collection that appealed to true whisky enthusiasts.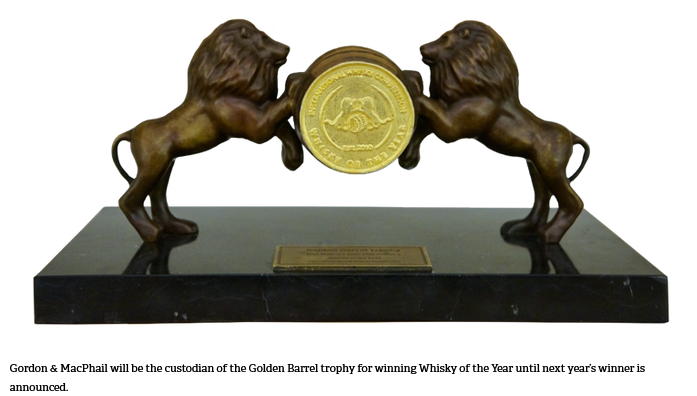 The Top Awards:-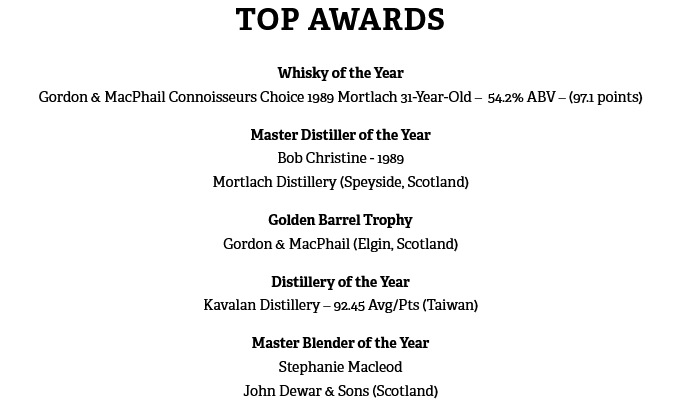 Top 15 Whiskies of 2023:-
1. Gordon & MacPhail Connoisseurs Choice 1989 Mortlach 31-Year-Old – 54.2% ABV – 97.1 Pts (Speyside, Scotland)
2.    Kavalan Solist Port Single Cask Strength Single Malt Whisky – 96.95 Pts (Taiwan)
3.    Gordon & MacPhail Connoisseurs Choice Caol Ila 1997 23-Year-Old – 59.9% ABV – 95.9 Pts (Islay, Scotland)
4.    Kavalan Triple Sherry Cask Single Malt Whisky – 95.5 Pts (Taiwan)
5.    George T. Stagg – 95.3 Pts (Kentucky, USA)
6.    Kavalan Distillery Reserve Madeira Cask Single Cask Strength Single Malt Whisky – 94.9 Pts (Taiwan)
7.    Kavalan Distillery Reserve Peated Malt Single Cask Strength Single Malt Whisky – 94.8 Pts (Taiwan)
8.   Glenmorangie The Accord – 12 Year Old – 94.6 Pts (Highland, Scotland)
9.   Stagg – Kentucky Straight Bourbon Whiskey – 94.4 Pts (Kentucky, USA)
10.  Ardbeg BizzareBQ – 94.2 Pts (Islay, Scotland)
11.   Kavalan Classic Single Malt Whisky – 94 Pts (Taiwan)
12.   Dewar's Double Double – 37 Years Old – 93.8 Pts (Scotland)
13.   Stauning KAOS – Triple Malt Whisky – 93.75 Pts (Denmark)
13.   Kavalan Solist ex-Bourbon Single Cask Strength Single Malt Whisky – 93.75 Pts (Taiwan)
15.   Ardbeg Corryvreckan – 93.65 Pts (Islay, Scotland)
Here is the link to the Official Website to see the full results, which comprises of all winners from each countries