Don't worry! We are not having a history class but discussing a new popular beer that has hit the bars recently.
Yes, we are talking about Ainsty Ales' new English IPA which is a mysterious limited edition beer.
But why the name? Before discovering that, let's talk a little about the Romans and their brewing!
Beer which is the third popular drink in the world after water and tea has been produced by humans for centuries. Every civilization, be it the Harappan, Mesopotamian, or the Barbarian, have their own form of brewed drink. The Romans called their beer "Cerevisia" which they  enjoyed drinking in small clay cups.  
Brewers at Ainsty Ales wanted to celebrate the golden glory of Rome and therefore wanted to name their brew something unique and authentic. 
"As proud Yorkshire men we thought about our heritage and the tiled floors in the Yorkshire Museum came to mind, so that made us think: just what have the Romans ever brewed for us? Certainly, something to put a smile on everyone's face."

Andy Herrington (Founder of Ainsty Ales)
Impressed already? Well, there's much more to it.
Ainsty Ales Brewery – Crafting love since eternity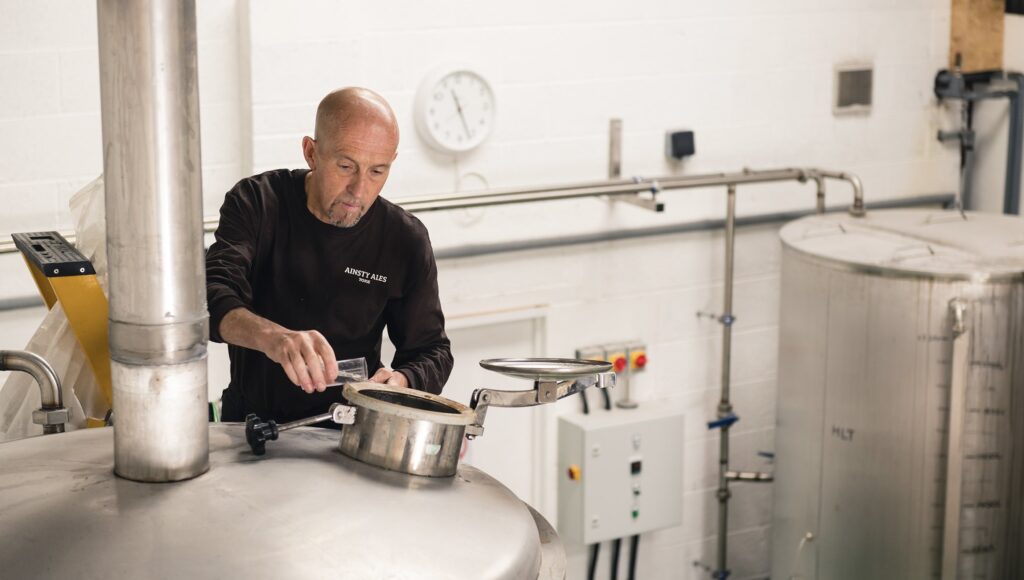 With the thought of creating a good range of craft beers and ales for their community, Andy Herrigton who was a born and bred "yorkie" founded this place in the year 2014. Just 7 years down the line and the brewery is already doing wonders in the alcoholic beverage industry.
Located in the beautiful and vibrant City of York , the brewery loves to collaborate with several street food partners, pizzerias and pub owners to offer their best beers to the city people. The award-winning beers crafted here are all the magic of the small and dedicated team.
Ainsty Ales has a 10 barrel Brewhouse which produces around 4800L of fresh beer every week, however, it is capable of producing the double if needed.
Classic English IPA X Mosaic Hops : Ainsty Ales Limited Edition beer
A typical English India Pale Ale ( IPA) is a stronger version of a pale ale that showcases a harder English hop character. The best part of an English IPA is that the drink showcases the flavour of all the ingredients used in its production. 
Mosaic Hop is a type of hop that is a blend of fruity, floral,tropical and earthy flavours.
Ainsty Ales decided to mix these two iconic products to create a single malt limited edition beer and give it a Roman touch.
Andy Herrington, founder said: "When we started thinking of a new beer we knew we wanted to create an English IPA using the excellent Mosaic hop, and that got us thinking about the name – what do you associate with mosaics? Yorkshire Museum, and thus the name!"
This limited edition beer is a fruity and playful, easy drinking beer that is proven to be 4.2% ABV.
Richard, the head brewer at Ainsty Ales said: "We wanted to make an easy-drinking take on the IPA, something fruity, yet complex with the Mosaic hop. This limited-edition is most definitely something different to try."
What did the Romans brew for us? Will be available on its official website for pre-order from October 25th, 2021 in bottle, box and mini-keg forms.
The most loved beers from Ainsty Ales:
Ainsty Angel – A light pale ale with tropical aromas
Bantam Best – An amber ale with fruity flavours
Ainsty Assassin- An oatmeal based stout
Cool Citra- A west coast American Pale
Rattlesnake Ruby- A Ruby ale with 5 different malts