There are beer drinkers and then there are serious beer drinkers.
And serious beer drinkers cannot stop waxing eloquent about Belgian's rich beer culture. From dubbels to lambics, Trappist-style ales to Flemish reds – this German country has certainly churned out such an impressive variety of original, unique, diverse beers, it is often touted the Beer Capital of the World.
So what exactly is so special about Belgian beer that makes it outshine the others? One of the main reasons is the malt they use; it is unlike any other that's grown in the world. And malt, as most people know, is the very 'soul of beer'.
History of Belgian Malts
It's a well-known fact that Belgium and France have a rich heritage of malt cultivation where certain areas are prized for growing top-flight malting barley.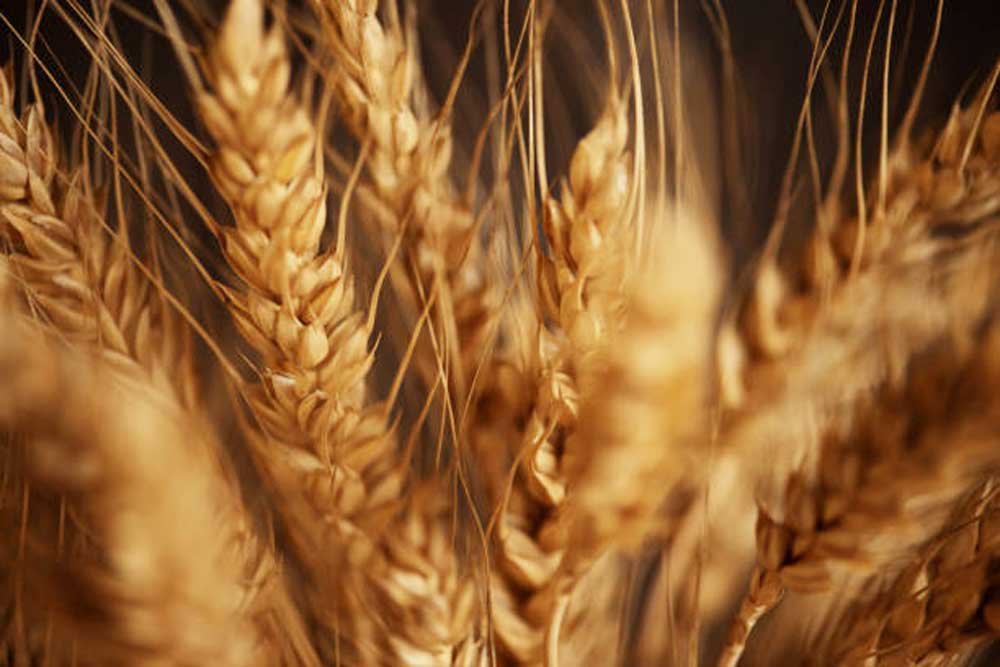 The ancient counterparts of some of the modern-day malts grown in both these places have been traced back to the Middle East where barley was first cultivated and malted via primitive methods. As compared to their standard counterparts, Belgian malts have shown different characteristics in terms of clarity of run-offs, colour, yield, and other factors. Today, these malts are so versatile, they have influenced pretty much all of the major beer styles, of which Vienna-style beers are just one example.
The Business of Producing Belgian Malts
It was only until recently that Belgian malts were made available to places…well, outside Belgium.
Traditionally, most breweries had their own malt houses and that is why old Belgian breweries often have tall malting chimneys. Now, as the palate of the modern-day beer drinker evolves, more and more breweries are beginning to demand exclusive premium quality ingredients and want uniquely sourced malt to match their desire for innovation.
It's only natural, therefore, that the business of producing and distributing Belgian malts is not just a very specialised, but also an extremely lucrative business. Today, an exclusive handful of malt houses focus on the production of Belgian malts, following specifications from their brewery clients to the letter. And one of the most premier names in the Belgian malts field is Mouterij Dingemans.
Mouterij Dingemans: The Experience of Generations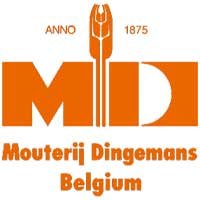 In the eighteenth century, breweries were usually farms that brewed beer chiefly for their staff who worked at the fields. It was around this time that Europe witnessed the great industrial revolution; a particularly difficult time for farmers. In 1875, Alexander Dingemans (1833 – 1887) began to produce malt from barley on his own farm. Today, Dingemans remains 100 percent independent and family-owned, with 5th generation members Karl and Jan Dingemans guiding the business, while their parents, Alfons Dingemans and Rita Cardon, remain on hand to offer the benefit of their experience.
Malt tailored to the customer's needs
Being one of the key players in the malts and specialty malts segments comes with a lot of responsibility. As a policy, Dingemans owes it not just to themselves, but also to their customers and their long historic tradition of being maltsters to keep up the outstanding quality the company has become so synonymous with.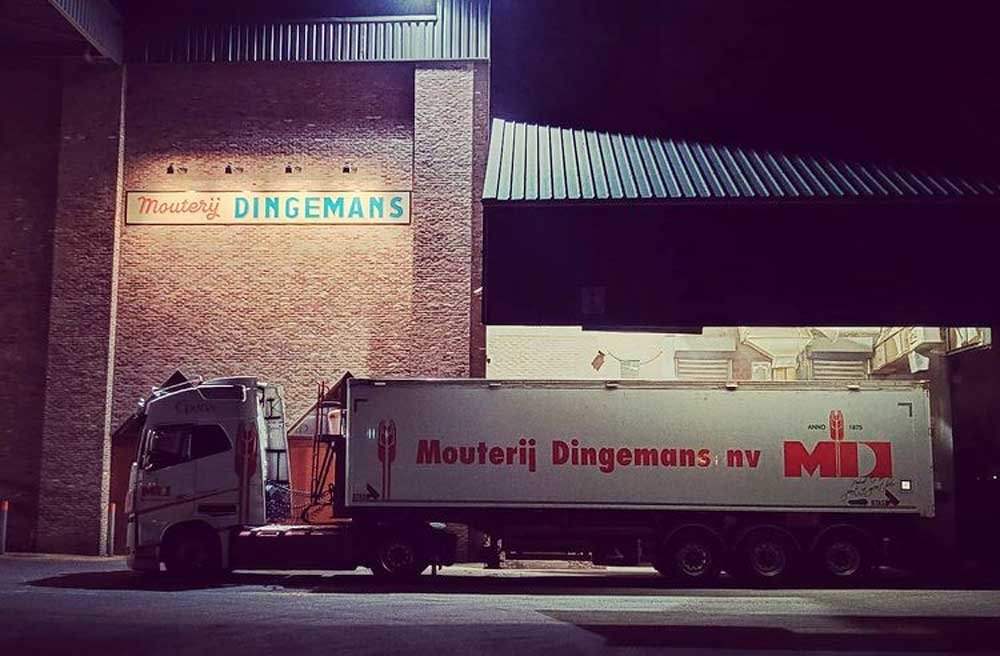 One of Mouterij Dingemans' USPs is that the company makes specific malts in different batch sizes, depending on what the brewer demands. With Dingemans being the key supplier of malts to most of the breweries in Europe, brewers enjoy the ease of working with blends of different malts that not only meet the high standards of quality and flavour, but are also completely ready to use!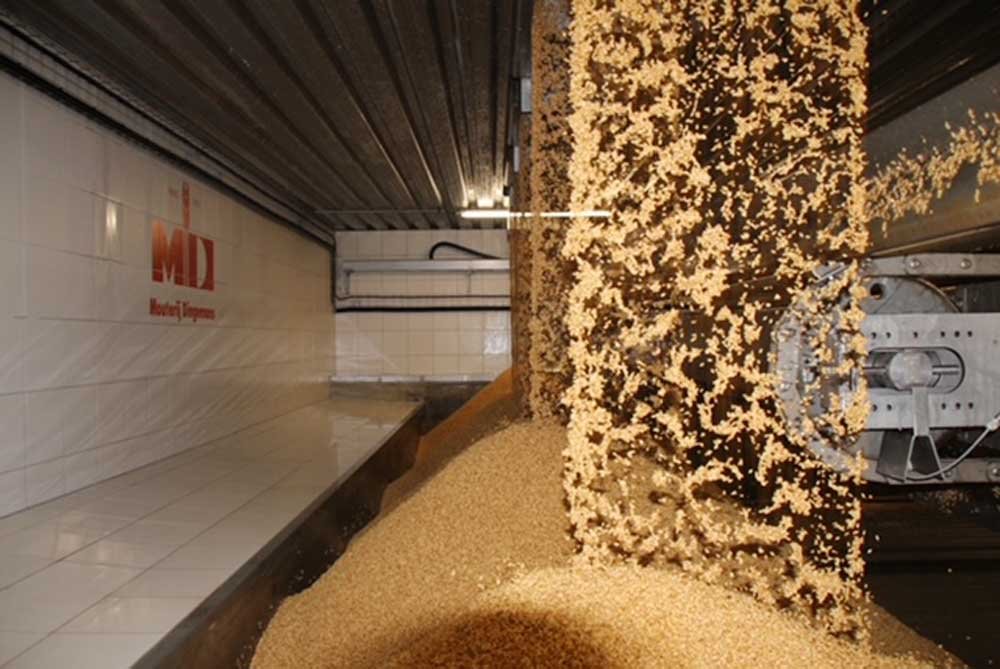 Today, Dingemans has an extensive range of Belgian malts categorized into kilned, caramelised and roasted. Their base malts such as Pilsen, Pale Ale, Munich are kilned and at their roasting facility, malts are caramelised and roasted in a drum. Great beer can be brewed by combining the right malts. By combining Dingemans malts such as Pilsen, Munich, Special B®, MROOST 900 MD malt and Cara 120 MD malt, diverse beers like Lager, Hefeweizen, Bocks, Wheat beers, Abbey ales and Stouts can be brewed.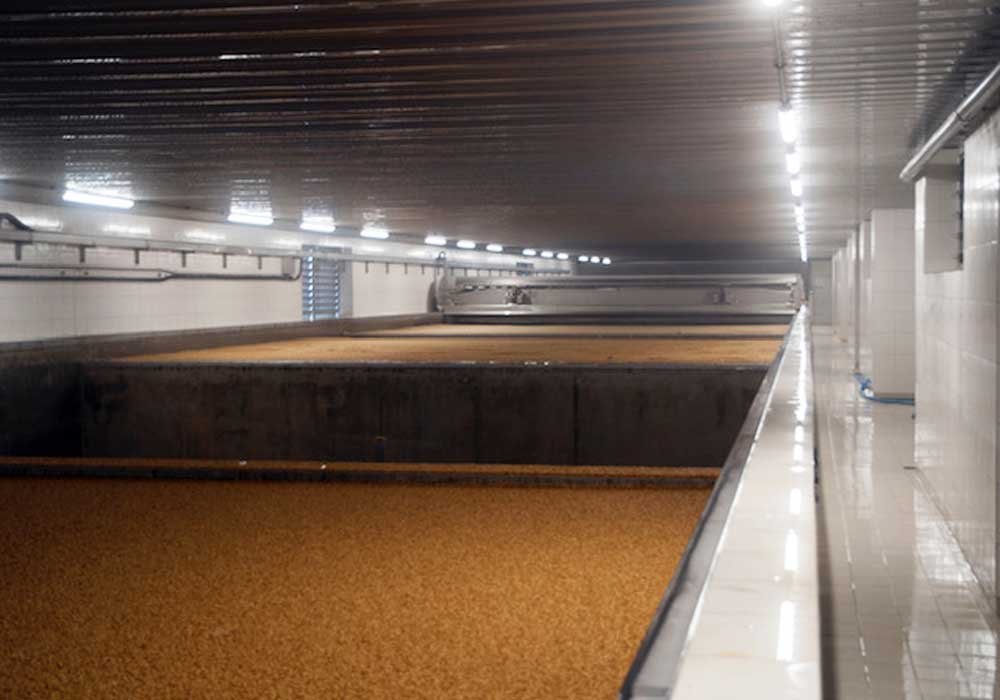 Roasting drums are fully automatic thus ensuring homogeneous saccharification and caramelisation of malts every batch. A firm believer of the fact that "good malt starts with premium barley," quality control at Dingemans is paramount. Each malt type is screened in their labs for important parameters such as germination, protein, moisture, appearance and mycotoxines.
The company has also taken the decision to produce diverse malts from organic barley, which was followed by further investments and automation.
Introducing Timmins Products India: Exclusive Distribution Partner For Mouterij Dingemans In India
With the craft beer revolution picking up pace in India, it will please brewers greatly to learn that Timmins will now be the exclusive distribution partner of Mouterij Dingemans in India. This marks the beginning of a new chapter for the craft beer industry in India, with malt supply at its core. Indian craft brewers can now choose from a variety of Dingemans Belgian malt types, produced directly by the reputed family of maltsters and buy these at competitive rates from Timmins.
"Timmins is thrilled to partner with Mouterij Dingemans," says Manik Sharma, Director of Timmins Products India. "The feedback so far has been great and we can't wait to distribute their premium quality malts to brewers here in India. As an established distributor partner to many brands, we always strive to bring to the market, the best quality ingredients from across the globe, and with the Dingemans family being a part of our clientele portfolio, we have been able to achieve an important goal of bringing the finest malts from Belgium to India. We are going to focus on strengthening Dingemans' presence in this country by facilitating a better understanding of their products while at the same time, enabling the availability of their diverse range of premium malts at competitive rates across India."
Timmins will be carrying the entire range of malts from Dingemans, such as their Pilsen, Aromatic, Pale Ale and Special B® malts.