The award-winning Indian Distillery "Amrut" has recently launched their second new brand – 'Single Malts of India' to deliver the hidden gem Indian malts to the world. The first chapter of this release is titled the Neidhal. It is single malt sourced from a 'Neidhal' or coastal region and exhibits traits that uniquely spring from the locale.
"Ancient Tamil texts, dating back to the Sangam period (300 BC – 300 AD), classify mother earth into five regions called Tinais, each being associated with its own distinct literary style, grammar, mood, subtle as well as an overt form of romance, culture and even cuisine. "Neidhal", according to this classification comprises all Oceans and neighbouring regions or in short Coastal Plains and the way of living one associate with them," Amrut Distillery announced.

Neidhal is a special peated single malt whiskey. The whiskey base is procured from other distillery and matured in charred American oak casks. Through the Amrut's distilleries maturation process, the whiskey taste is enhanced. The whiskey is a unique whiskey from the Amrut family which has been different from the previously distilled Amrut whiskies. The single malt whiskey will be a limited release of 12,000 bottles across the world. 1200 bottles are being allocated for India.
"What we have done this time, is dug deep and discovered an uncut gem. We have then procured the gem, carried it to Amrut, caressed it with our touch, and polished it with our expertise. What you discover bottled, is truly an amazing whisky showcasing its real potential. Watch out, we as an organization are now sailing into unchartered waters of independent bottling."

-Ashok Chokalingam, Head Distiller
Tasting Notes
The official tasting notes of Neidhal single malt whiskey include-
AROMA- Notes of tropical fruits, vanilla punctuated by soft phenols, and above all sea salt.
PALATE- Notes of fruit cocktail and mesmerizing phenols with a touch of iodine. 
FINISH- Finish is phenolic with a touch of sweet vanilla.
BOTTLED AT- 44% ABV
Cocktail Recipes
There are a whole new bunch of cocktail recipes you can blend with Amrut Neidhal Whiskey at home to create the perfect comfortable ambiance.
MINT JULEP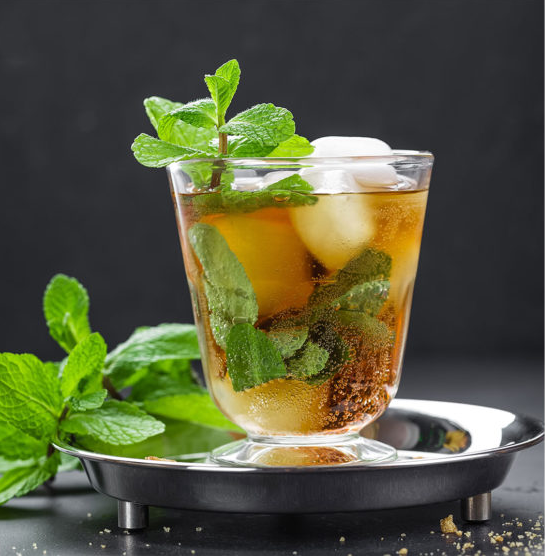 10-12 mint leaves, 70 ml Amrut Single Malt, 20 ml sugar syrup, 2 dashes of aromatic bitters (Angostura).
Process: Shake them together with ice and pour in a chilled glass. Garnish with crushed ice and a few mint leaves.
WHISKEY PUNCH 
60 ml Amrut Single Malts, 2 slice lemons peel, 15 ml lemon juice, 10 ml sugar syrup, 45 ml chilled water.
Process: Shake all the ingredients together with 1 slice of lemon peel and serve in a chilled glass with ice. Garnish with a lemon peel squeeze.
Other recipes can be found on the official website- https://www.amrutdistilleries.com/blog/easy-amrut-cocktails-to-make-at-home/  and https://www.amrutdistilleries.com/blog/easy-amrut-cocktails-to-make-at-home-part-2/ 
Story of Amrut Distilleries
Amrut Distilleries Private Limited was founded by the late Mr Radhakrishna Jagdale in 1948. The distillery belongs to the N.R. Jagdale Group, which is one of the oldest industrial groups in India. The brand is based in the South Indian city of Bangalore. Around 1948, the group initially started as a small liquor blending and bottling unit. In the 1980s the group established the malt spirit distillation by N.R. Jagade. In 2004, the first Amrut Indian Single malt was launched in Scotland. Turnover and assets increased until it became firmly established as one of the leading industrial houses of Karnataka. More importantly, over the decades, the group has acquired a name for reliability, corporate honesty, and as a caring and much sought-after employer. Recently, Amrut Fusion and Amrut Single Malt have been awarded Gold Outstanding and Gold awards in the Whiskies of The World Awards 2021. 
"India's Amrut distillery changed the way many think of Indian whisky – that it was, in the past, just cheap Scotch whisky blended with who knows what and sold as Indian whisky. Amrut is making whisky and it's very good."

-John Hansell, the editor of American magazine Whisky Advocate,
Taste the oceanic, salty, Indian Amrut's new Single Malt of India brand with the newly released Neidhal single malt whiskey. Wait for the whiskey to be available in your country. Take the delight.