All the factors that one is able to experience while consuming alcohol like – the aroma, flavors, hints of side notes and the unique color perception of each beverage combined with constant change of scenery, comfortable seats, efficiency and a way to immerse yourself in nature. Doesn't it sound great? Alcohol and trains go hand in hand and are one of the best ways to spend your holiday or getaway to feel refreshed while also learning a lot of new stuff. So, we've gathered up 6 best boozy train rides for you to enjoy those breathtaking views with wines, beers and spirits. Get ready to relax and unwind yourself.
Jose Cuervo Express
One of the best ways to travel and enjoy an authentic Mexican experience is to board the 'Jose Cuervo Express'. This express was developed for promoting tourist development in the Jalisco (Mexico) area by one of the best-selling brands of tequila – Jose Cuervo.
The express travels a distance of 60km and there are a lot of activities in between departing from Guadalajara Train Station (Ferromex) to arriving at Casa Cuervo – EDISA and vice versa. If you ask me why should we board this train? I'd say imagine sipping tequila while enjoying the beautiful agave fields all in a vintage based theme train. A chance to visualize the process of making tequila and sipping down the golden history of Jose Cuervo.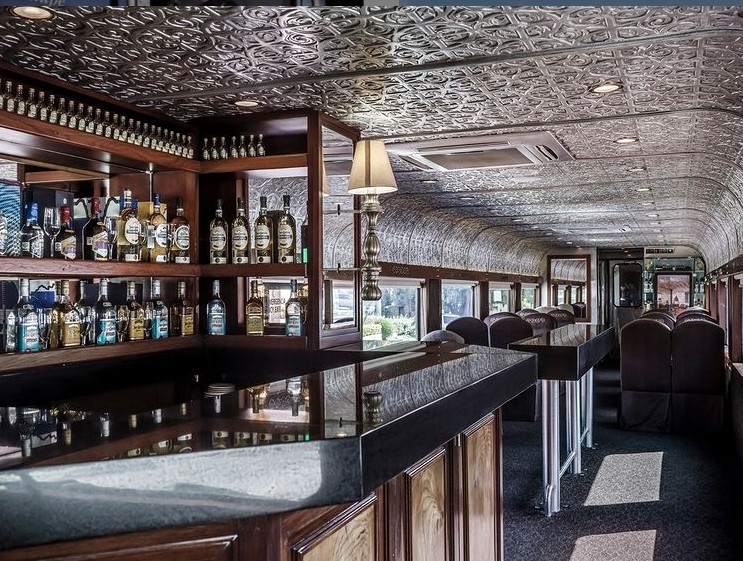 The recreational activities include :
Visit to the famous agave field with jima (agave harvesting demonstration)
Walk-through Mundo Cuervo® facilities
Free time to self-explore the magical town of 'Tequila'
Mexican style bingo – lottery game
Tour of the Centro Cultural Juan Beckmann Gallardo
Mexican show
A traditional toast with one of their premium tequilas
Educational tasting guided by a "Expert Taster"
Snacks & beverages: Mexican snacks and cocktails prepared with tequila Traditional® and Jose Cuervo® Especial.
Premium Bar: Maestro Dobel®, Centenario®, Reserva de la Familia®, 1800®, Rum, Vodka and Whisky, on board Jose Cuervo Express®
There are two types of schedules named as 'Sunset' & 'Sunrise'. Both of them include the same activities stated above just in an different order. The duration of the whole trip is 11 hours, starting from 09:00 hrs. to 20:00 hrs. There are 4 different classes for guests to choose their own form of luxury – Express, Premium Plus, Diamond & Elite. Prices range from $111 to $147 for adults, $98 for children ages 6 to 7, children 5 years and under free without an assigned seat. (Prices subject to change without prior notice). To book tickets go on their official website.
My Old Kentucky Dinner Train
21st Aug 2021 embarks the grand opening of My Old Kentucky Dinner Train. It is an amazing 2.5 hours excursion through the beautiful Central Kentucky countryside. One of the main highlights of this excursion is the transport – Two exceptionally restored vintage dining cars from 1940s. This train travels North displaying beautiful scenarios of the Bernheim Forest (Jesse James' safe house, and the Jackson Hollow Trestle), then passes through the famous American bourbon whiskey brand – Jim Beam distillery property and then the last stop is Limestone Springs.
Among the visual aesthetics all along the journey, the star of the whole excursion is the bourbon excursion paired with the remarkable culinary experience. Master distiller guides the guests throughout the evening on a bourbon journey equally exciting and memorable. Experience the bourbon crafting process while giving all your senses an amazing treat of the perfectly paired bourbon with the dishes stated below :
Gourmet, four course menus prepared by the experienced and outstanding team includes some dishes like (Heirloom Tomato Bruschetta, Crostini) for the First Course. (Golden Spike Salad, Classic Caesar Salad) as options for the Second Course. (Prime Rib served with Seasonal Vegetables and Whipped Potatoes, Pork Porterhouse served with Local New Potatoes and Kentucky Summer Vegetable Medley) etc. as Main Course options. (Apple Dumpling a la Mode, Fresh Fruit Cobbler served with French Vanilla Whipped Cream, Derby Pie) as Dessert options. They also have a special children menu.
A full-service bar is available both at the depot and on-board. All non-alcoholic beverages, including after dinner coffee and tea are provided within the package. The ticket fare starts at $115 and Private Table for Two is priced at $460. The final price includes the meal, all non-alcoholic beverages, excursion and tax. Gratuity and cocktails are not included. Entry is permitted to adults – 21+ and children under 5 years. When the journey ends you'll take home a souvenir rocks glass to remember the occasion.
Other than this unique Bourbon excursion there are many journeys such as – Lunch excursion, Dinner excursion, Murder Mystery Train, North Pole Express. To book tickets go on their official website, browse dates according to availability and enjoy your journey. (As of now slots are available for Dec 2021)
French Lick Scenic Railway
Next on the list is a vintage railway that doubles as a railroad museum. The Indiana Railway Museum developed in 1961 currently operates as the French Lick Scenic Railway. This train covers route traveling from French Lick to Jasper. You'll ride aboard historic pieces of rail equipment on a 1 & 3/4 hour*, 18-mile round trip.
While on your journey, the train will pass through portions of the Hoosier National Forest, the 2200-foot Burton Tunnel, and past impressive limestone rock cuts. The main goal behind this excursion is basically to give the guests an experience dating back to the time when rail transport was the primary means of transport. You read the world railroad museum earlier in the start but there is no museum in a traditional sense. You won't find artifacts lying around like an established museum. Once you climb aboard you'll be able to enliven the history and experience rail travel along with variety of bourbon.
Their official menu: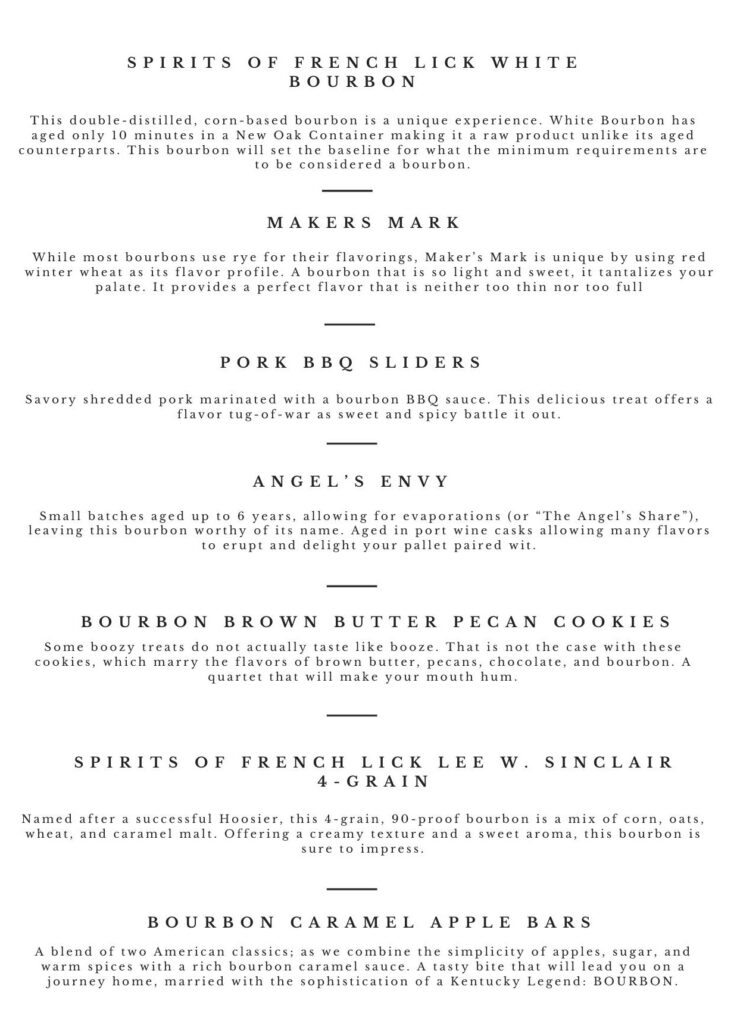 $200/Table (up to four guests) – Ages 21 & Over Only. To book tickets visit their official website and tune in the calendar section.
Click here to view Part 2