Vodka is a must for any party that includes alcohol on the checklist. This alcoholic beverage was popularized by Russia and Poland but ever since it has been gaining a lot of attention worldwide. Do you know why? Vodka is known for its versatile flavour, the ability to uplift and complement other flavours and how one can easily get accustomed to this clear distilled alcoholic beverage. Innovation, creativity and the need to do something unique led many companies and distillers to explore the versatility of this beverage. The plain vodka we all knew transformed into fruit vodkas, flavoured vodkas and a recent addition to the category – Vodka Soda. Classic vodka soda is basically vodka + soda water and it also comes in different flavours. But have you ever seen a brand selling its products in a pack of 100? Well, now you'll. This article features a brand that came up with the all-new, exciting 100 pack vodka soda.
Vodka soda x Nude Beverages
Nude Beverages' origin lies in Vancouver, Canada. Julius Makarewicz – The founder & chief executive officer of this brand came up with the concept of 'Nude Beverages': an alcoholic beverage company that specializes in RTD (ready-to-drink) beverages that are free of sugar or sweetener. Julius dropped out from Simon Fraser University to pursue the goal of learning from other people instead of lectures. 
"I randomly thought about it [the name], and it was perfect. When I thought of 'Nude', that's when I realized that I'm dedicating my life to this."

By Makarewicz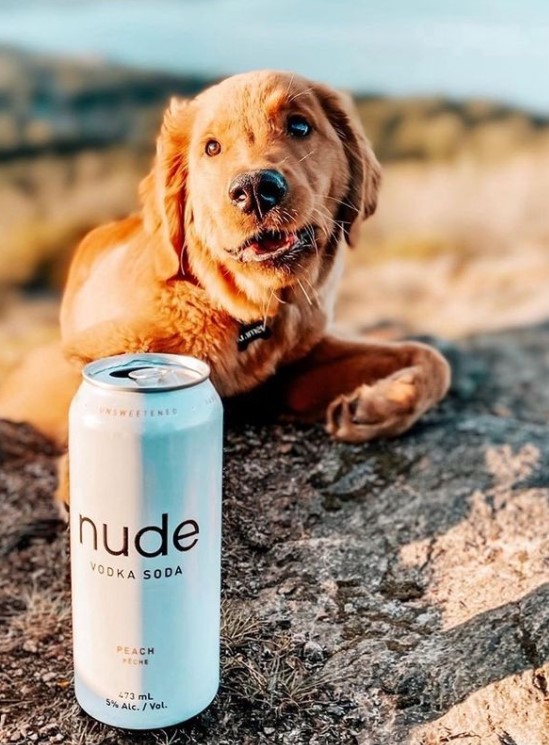 Nude Beverages launched in the year 2017 with one goal in mind – to make the cleanest and best-tasting alcoholic beverages in the world. Instead of waiting for an alternative to the sugary, hangover inducing products sold in the market  –  the team of Nude Beverages created that alternative. The name 'Nude' indicates their range of beverages that are stripped-down of all the sugar, sweeteners and other ingredients that you'd normally find in a beverage in our category. The brand's range of products is vegan and keto-friendly. 
The limited edition '100-Pack'
"We wanted to create something that was the first of its kind and out of the ordinary."

By Nude Founder & CEO, Julius Makarewicz
The company set its foot in the industry by launching Canada's first sugar-free 5% vodka soda in a white can in 2017. Now 'Nude' is upholding the good vibes and flavor by releasing this exciting limited-edition 100 pack of the vodka soda. 'Nude' is known for its range of vodka soda featuring unique and delicious flavors among other products. The world's first vodka soda 100-pack includes 7 vodka soda products from the brand. The flavors in the pack include :
Black Cherry
Classic Lime
Raspberry Lemon
Mandarin
Peach
Cran Raspberry
Watermelon
All of them are made from Canadian triple-distilled corn-based vodka. Featuring qualities – sugar-free, sweetener-free and has an ABV of 5% for 355 ml. Contains 100 calories per can with natural flavors, crisp taste and is easy to drink. The natural flavors used in the process are light and predominantly smell based. This limited-edition ginormous pack will be available in Western Canada.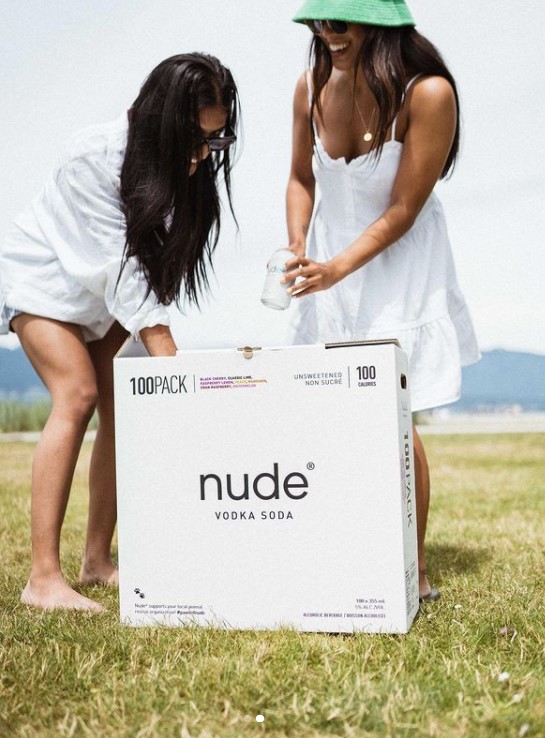 "After the successful launch of our second variety pack, V2, earlier this year, we knew we had to do something big to exceed the expectations of our most loyal customers. We just announced the release of this 100-Pack last week on our Instagram and immediately, our DMs were flooded with excited customers clamouring to find the pack. We're so grateful for our loyal fanbase and can't wait for the lucky ones who are able to get their hands on this limited edition pack!."

By Nude Founder & CEO, Julius Makarewicz
What sets Nude Beverages apart from its competitors?
Sugar free & Sweetener free
Easy to drink : best tasting, easiest to drink beverages on the market
Amazing range of products.
Animal welfare is a huge part of the company and is very close to their hearts. A portion of all of their sales goes towards local animal rescue organizations in each area Nude is sold. Since inception, Nude has donated over $230,000 as part of their #pawsofnude pledge to support animals in need. With a continuing goal to donate $1,000,000 by 2023!
Nude's unique range of products
Vodka Soda : Classic Lime, Peach, Black cherry, Cranberry Raspberry, Mango, Strawberry Kiwi, Raspberry Lemon, Cucumber Mint, Grapefruit.
Nude Gin Soda : Lemon, Lime, Mixed Berry
Nude Iced Tea : Lemon and Peach.
Nude Hard Seltzer : Classic Lime, Peach, Mango, Raspberry Lemon.
All of these products are available in the U.S and Canada region. If you can't decide on a particular flavour, go for their mixer packs available in 12 & 24 packs. For more information visit their website.
For any queries regarding their products or the brand, visit their website.