We became a better class of drinkers during COVID. Let's not go back.
While the hospitality industry suffered to an extraordinary degree during COVID-19 — hundreds of billions in losses, up to eight million furloughed or laid-off employees at the pandemic's peak, untold thousands of restaurants and bars permanently shuttered — recent stats point to a comeback. People really, really want to go out.
And people at the bars and in restaurants really want to serve you! Hopefully with fewer obstacles and restrictions but still in a safe manner.
Think about how we ordered drinks in the before times (circa 2019) — that was chaos. But this past year? We paid attention, stood in line, tipped better and everyone strove to be more accommodating and polite. For every terrible adjustment (mandatory food with drink orders, limited menus, very limited hours, outdoor seating in January, etc.) there was something good to be learned about imbibing during pandemic times.
To help you readjust, I will be sharing some advice on grooming, fitness, getting dressed in something besides sweatpants (but also sweatpants), how to manage your stress and mental health, dating, concert and bar etiquette, and more.
Rules are for your betterment. Follow Them.
Group of only 4 allowed; Mask needed at all times; Do not sit on the bar; Maintain Social distancing; If the establishment has laid rules like these, please do not argue with them, just do the right thing and follow them. If you feel it is embarrassing to get pointed out, do your research about the house rules before you go out and know what to expect.
Keep Your Distance
Maintain your distance standing in any queue. A little patience has never hurt anyone. Do not cut in line, do not act like a barbarian. Either its line for the drinks, or for getting your food from the counter – wait at your table and when you see the coast is clear, go ahead.
Do Not Sneak in Booze
The hack you learned from TIKTOK is offensive. If you can purchase and have it at home, stay at home and be safe. If you want to go out for drinks then go ahead try what the bartenders have on the menu to serve.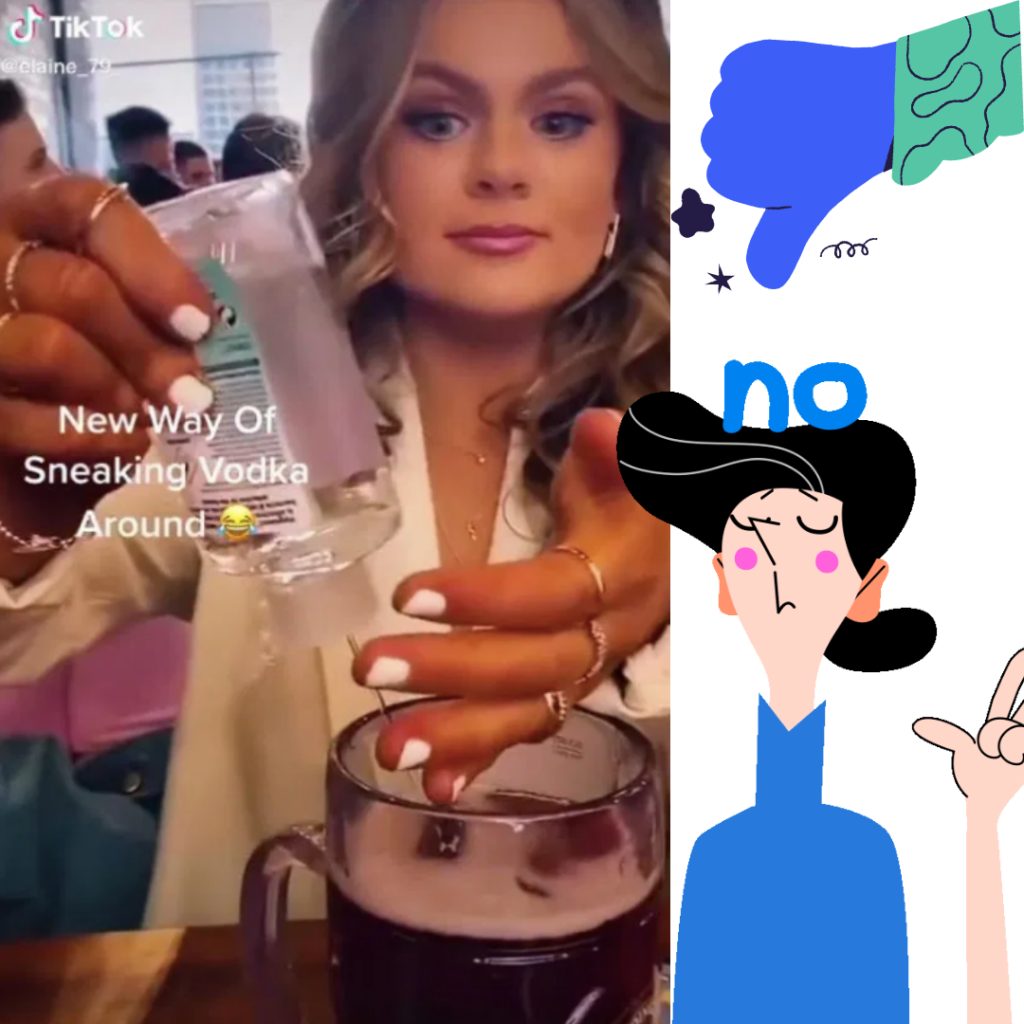 Tip Well, like it's 2020
Hospitality with Food & Beverage Industry hit the hardest due to the Pandemic. Restaurants getting closed, Millions of people losing their job, remember this? We're not out of this yet, and last year was rough and that means this year is rough for people in the industry. If you can't afford to tip well, you can't afford to go out.
TO-GO Cocktails must remain
Subscription programs, like Tapped Flight, really helped the consumers and the industry to maintain their sales and the fun. Similarly, To-Go-Cocktails or Pre-Mixed Deliveries was another initiative taken by many bars & restaurants, like Masque & Social, to let the customers tipsy at home.
Touchless Payment System is the Next Best Thing
"The common issue of wanting both speedy service and amenities like separate checks needs to be removed. "The largest example is when the bill comes and groups want to pay separately. There are plenty of apps out there to help you and your group sort out the bill. If I'm busy separating checks then you have to wait on my attention and thus drink and are dissatisfied or upset. Yet, when your group leaves and requests separated bills, the next person is suffering the same delay that was problematic for you. A snake that eats itself. "

Sother Teague, the Beverage Director of Overthrow Hospitality
Paying the bar tab actually got easier during the pandemic with the introduction of touch-less payment systems and applications to settle the bills between the group. The process is quick and there is little to no human contact.
Use Your Bar Knowledge or Learn, Till You Have The Time
"[Since COVID] Many people have taken the time at home to learn something new and discover how fun making cocktails can be while embracing more elaborate premium spirits and ingredients."

Brenda Fiala, Bacardi's Global V.P. Strategy Insights and Analytics,
So, educated drinkers, use that knowledge! Buy more interesting drinks. Ask your bartender questions (in a safe manner, and keep those to a minimum if it's crowded). Explore your new world.
Share Your Experiences
In the end, don't forget to share your experiences, whether good or bad. In this pandemic, we have learned the boons of the World Wide Web (W.W.W) which brought us closer together. Use your social media handles to share your experiences with the world to help others who are still on the edge. Conversely, do not spend time posing your drinks or rearranging chairs/decorations to get the right Instagram shot — either take your pics at your table on your own time or if you're taking a photo of a drink or a bartender, be quick and (this is important) ask permission.