The experimental rum was aged on crossings between New Jersey, US, and Bermuda, and was created to celebrate ocean adventures and Goslings' origins on the island of Bermuda.
"For the first time, we let go of the ageing process and let mother nature take the reins on the open ocean,"

"The stormy seas and air had an extraordinary effect on the ageing rum blend. Extreme changes in weather forced the rum to expand in warmer climates and contract in colder temperatures.

"The result is an elegant and complex rum that will be a prized addition to any premium aged spirit collector's shelf."

said Malcolm Gosling Junior, eighth generation rum maker.
In 2020, Goslings sent 60 first-fill Bourbon barrels filled with a proprietary blend of aged dark Bermuda rum on board container ship, the Oleander.

The Oleander is known as 'the lifeline of Bermuda', and travels from New Jersey to Bermuda weekly with imports and exports.

The ship covered nearly 60,000 miles over more than 40 weeks, which allowed the rum to interact with the charred American white oak with every wave felt onboard the vessel, and extract the flavour from the casks.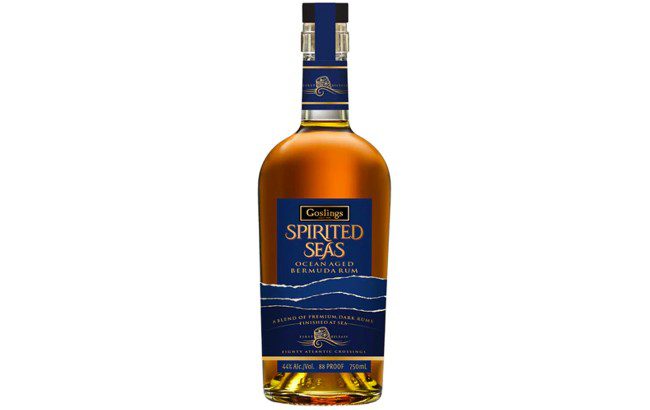 Spirited Seas is bottled at 44% ABV and is said to offer subtle oak and all spice aromas.

On the palate it provides hints of stone fruit, caramel apple, and salted dark chocolate, while the finish is smooth, clean, and lingering with spiced dark oak.

Goslings recommends enjoying the rum neat or mixed in a variety of classic cocktails, including an Old Fashioned, an upgraded Rum Punch, or a winter warmer such as a Hot Buttered Rum.
Spirited Seas is intended to be a permanent addition to the portfolio.