The Intro:
There is a new craft beer in town and in true Mumbai style making everyone say -"ekdum kadak".  A new love affair on Friday evenings or chilling nights has begun with this "desi" beer. Kadak is India's answer to putting craft and flavor back into our glasses.
"क " se "Kadak": The Name
Ishan Grover, a Delhi-based brewmaster, the co-founders of the brand explains:-
"We wanted a logo that represents the beautiful chaos that India is and its colourful diversity. At the same time, the word "Kadak" is usually uttered with a lot of swag and is used popularly by desi youngsters across the country, which is where the attitude part comes from. And I think our logo has done a wonderful job of reflecting all of that. While we had many suggestions for names from both friends and agencies, the name "Kadak" stuck on with me. Yes, I take full credit for coming up with the name myself."
In other words, once you have a taste of Kadak, your mind cannot turn back.
Kadak Beer Styles: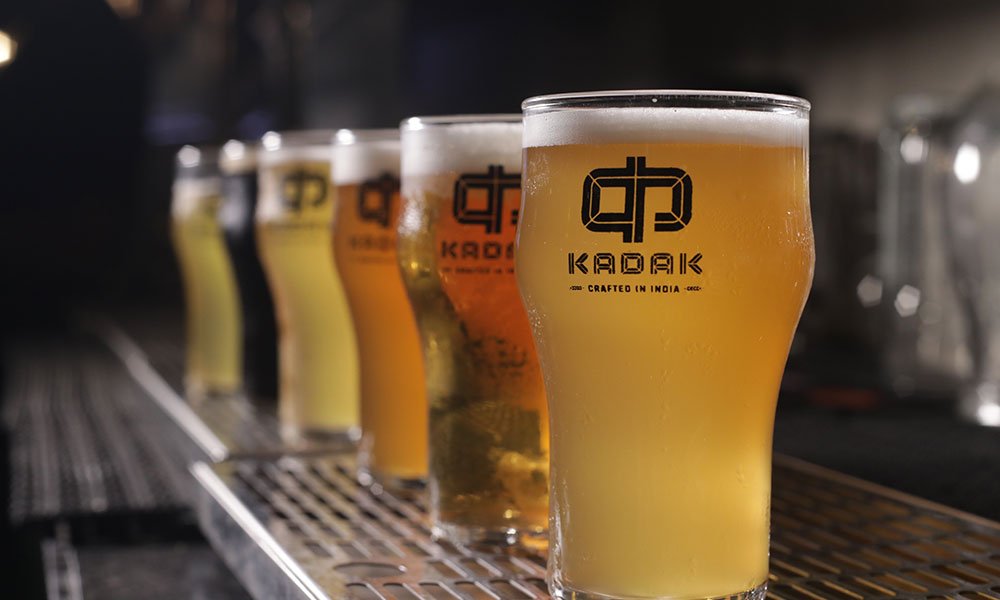 The Kadak Hefeweizen, an iconic German-style wheat beer. It's a unique blend of banana, clove, with the mildest hints of bubble gum and notes of freshly-baked bread.
The Kadak Kölsch is a crisp, clean beer whose lively citrus fragrant hops and malt aromas will tickle your nose while leaving a smooth, fruity and biscuity flavour in your mouth.
The Kadak Session Pale Ale delivers aromas and fresh flavors of citrus, pine, tropical fruits and biscuity malt, and toasted grains.
Finch Cloud Black – Nitro Stout is a full-bodied black nitrogen-infused dark beer which is brewed from Magnum hops. The beverage boasts a dense silky texture, and addictive roasted-coffee and dark chocolate flavours.
Finch Wizard of Wit – Belgian Wit is a refreshing crispy beer that offers a gratifying malty-sweet grain flavour and an aroma of orange peels to the drinker.
Finch Pip 'n' Peel – Apple Cider is brewed from Himalayan apples. This wild yeast-fermented apple juice packs the sweetest and mildest flavors, bringing a boozy apple treat, straight from the foothills of the Himalayas, to your palate.
How is future looking for Kadak?
Currently, you can sit down with a Kadak beer at selective Mumbai joints like Kaitlyn's Beer Garden in Bandra, The Finch in Powai, Global Quarters in Vikhroli and The Beer Cafe in Malad, Powai and Churchgate apart from other outlets.
"We are planning to open retail stores all across Maharashtra. Our plan is to revolutionize the craft beer retail experience by opening premium stores featuring our in-house beers along with a collection of the best craft beers from Maharashtra. 2021 is the year when we focus on EBITDA (Earnings Before Interest, Taxes, Depreciation, and Amortisation). We are not afraid to brew beer we LOVE, brew something different, brew what a Kadak future tastes like",

Ishan Grover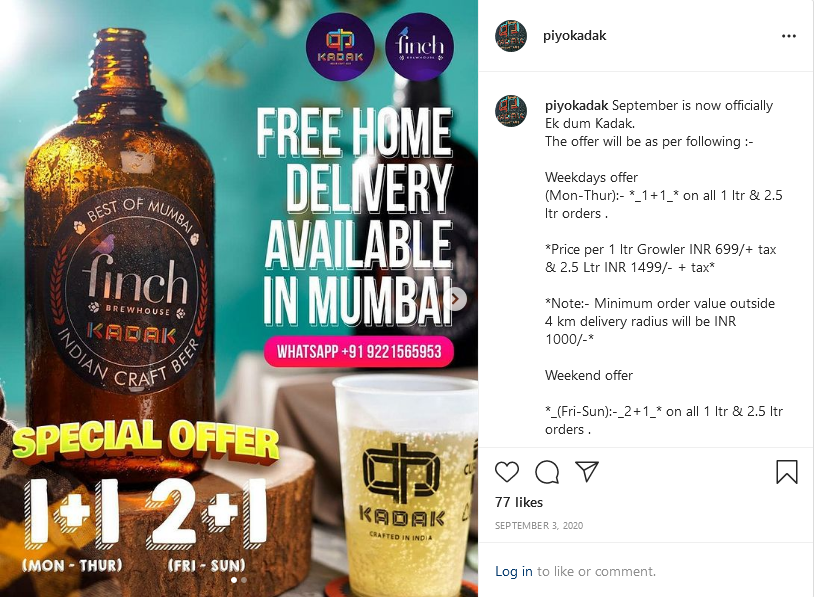 Kadak is not just a name but an emotion, each one of us is kadak. We make kadak choices every day. We believe in kadak things. We refuse to bend down. Kadak desi beers represent the rebellion among the youth. Kadak is our identity.
So, when are you going to get yourself an "Emotional and Handcrafted Kadak"????
---
The Interview source :- https://www.brewer-world.com/kadak-craft-beer/