According to The Spirits Business, in 2020 Irish whiskey sales in the United States totaled $1.1 billion in revenue, adding to an already impressive run of increasing sales for over a decade. 
Jameson, Bushmills, and Tullamore D.E.W. are the best in the Irish Whiskey Category who have maintained their standards "Top Notch" or some say "Gold Class". There are multiple styles that even diehard fans may not yet have explored.
Origin
Bushmills
Bushmills is home to the world's oldest licensed whiskey distillery. Official records stretch back to 1608. Over 400 years later, whiskey is still being made in Bushmills, thanks to experience and craft passed down from generation to generation.
Jameson Irish Whiskey
John Jameson was originally a lawyer from Alloa in Scotland before he founded his eponymous distillery in Dublin in 1780.
Tullamore D.E.W
Distillery was first established in 1829, in the town of Tullamore, Ireland. Originally operated by the Molloy family, it was eventually passed to Daniel Edmund Williams (D.E.W.), who had worked at the distillery for years as a young man.
Alcoholic Content
Bushmills
Bottled at 40% abv, also offers higher abv expressions. Bushmills' The Rare Casks #01 comes in at 46.5% abv.
Jameson Irish Whiskey
Bottled at 40% abv, also offers higher abv expressions. Jameson's Bow Street 18 Years is bottled at 55.3% abv.
Tullamore D.E.W
Bottled at 40% abv, also offers higher abv expressions. Tullamore D.E.W.'s Old Bonded Warehouse Release is bottled at 46% abv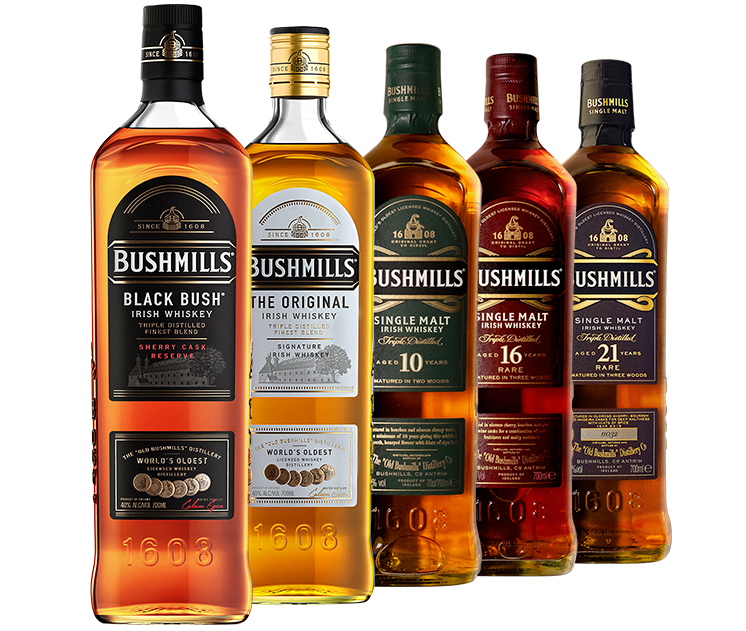 Flavor (Tasting Notes by Master of Malt)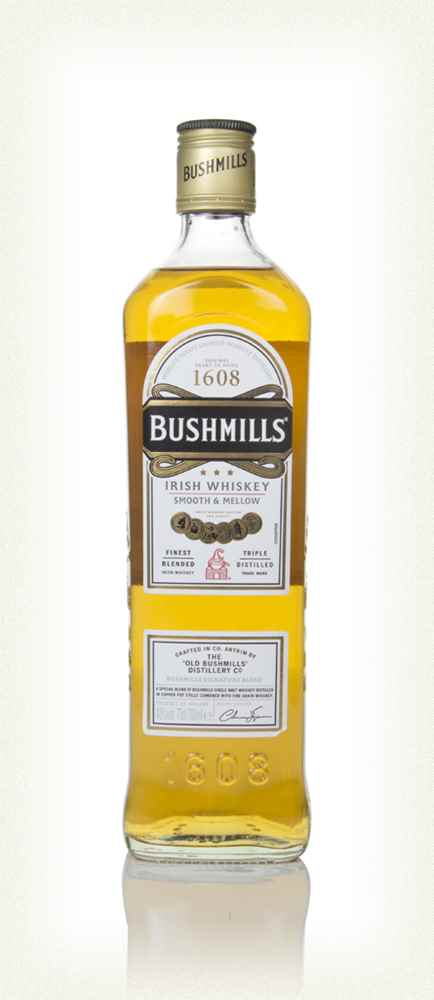 Nose: Aromatic, sweet Riesling-like quality to this. Also cut herbs and blossom.
Palate: Fruity, aromatic palate. Salty butter, all kinds of blossom, sweet vanilla cream and citrus.
Finish: A malty finish with cardamom and ginger on the tail.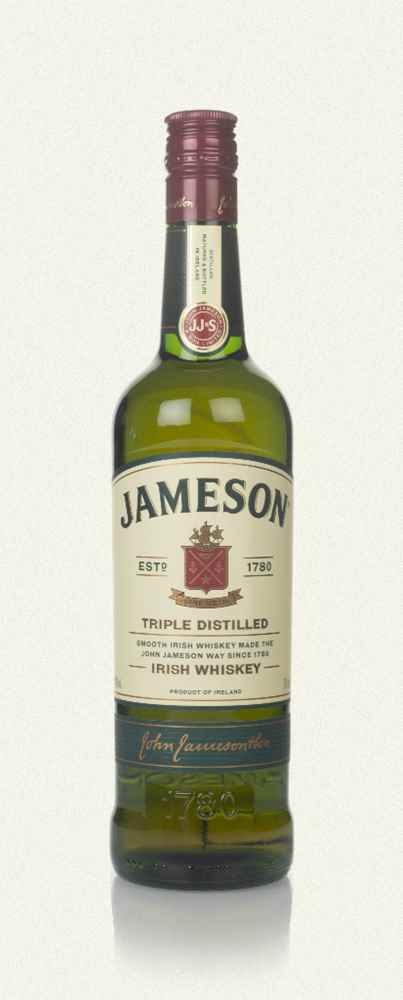 Nose: A full and floral nose leads with the smooth sweetness of marmalade and fudge before a hint of Madeira and a little cut grass note emerge.
Palate: Thick and of good body with notes of orchard fruits, both fresh and cooked with a little vanilla cream.
Finish: Medium-length with spice and honey.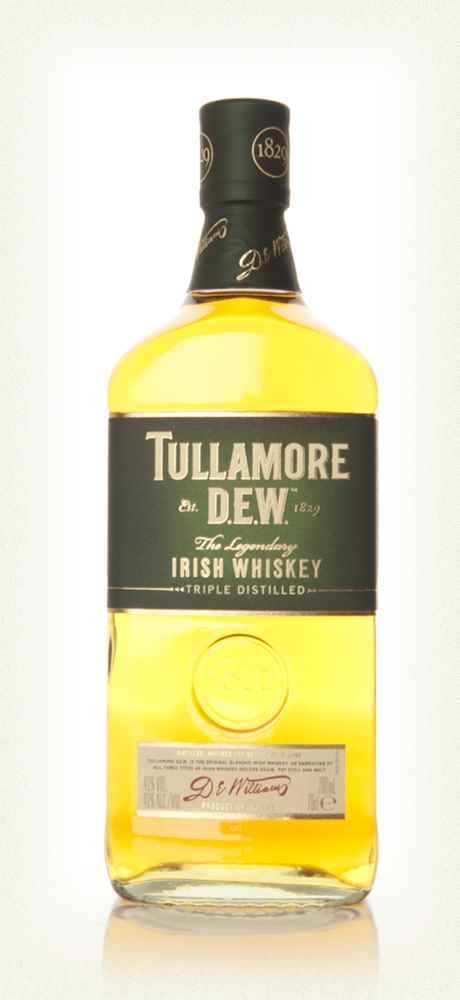 Nose: Fruity and biscuity. There are gristy notes with caramel and toffee sweetness and plenty of peels.
Palate: Good body with notes of sherried peels and spice, granary toast with butter and honey, grains and vanilla cream.
Finish: Quite vegetal and long with notes of caramel and toffee.
Use In Cocktails
The Jameson Whiskey is the first choice for the classic Irish Coffee. While Bushmills and Tullamore D.E.W are best substitutes.
For Colder days, Hot Toddy is the best drink for both enjoyment and medicinal use.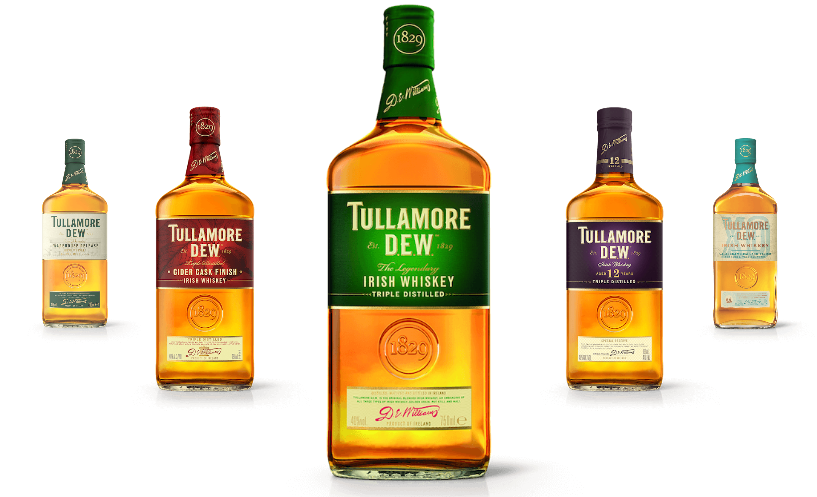 Popularity
While Jameson continues to dominate the market, Irish whiskey drinkers still flock to other options like Bushmills and Tullamore D.E.W., boosting sales figures for the entire category.
---
Source:-