In today's comparative spirit industry there has been a constant need for innovation and newness – the only key for sustenance. Keeping this in mind Fettercairn Distillery produced and released their first ever Scottish oak casks finished, an 18-year-old single malt, marking a new lineage in the Scotch Whisky industry.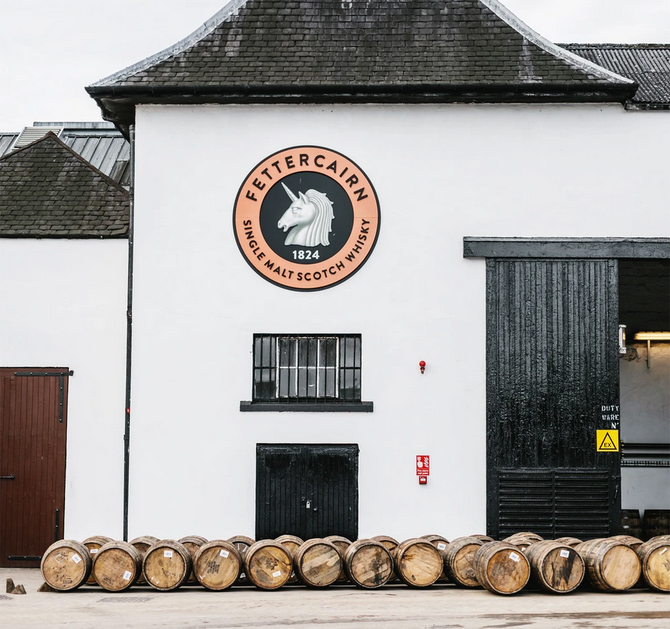 Fettercairn distillery which is recognised for its purest spirit production in the history of spirit industry, situated under the Grampian foothills in the Howe of Mearns, crafting its spirit in the most unique stills and forged methodology through temperate maturation, designed in the tropical style of distillation process in order to give a lighter, floral and tropical fruit notes to their product. As stated by many spirit experts Fettercairn distillery possesses few of the unconventional barrel space and cooling system resulting in the most fabulous production, the new 18-year-old is the legit evidence of it.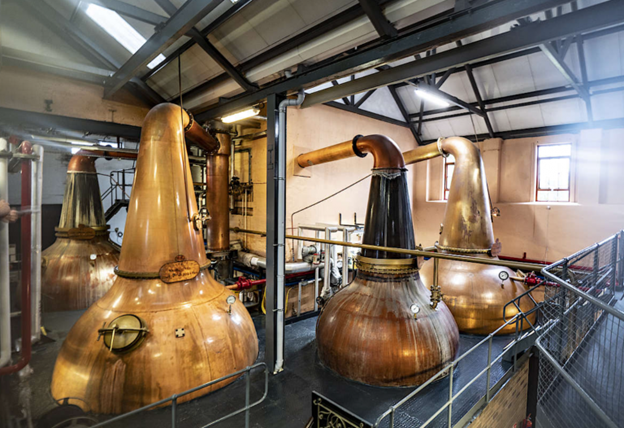 The new Scottish Oak Casks Programme, a 'ground-breaking' plan program of the Fettercairn Distillery which is believed to change the entire courses in the spirit industry, is the brainchild of the Master of whiskey maker Gregg Glass drafting the ultimate taste fashion for the generation to come. Contemporaries believe that this inauguration is actually to create a circular economy producing a different profit margin to the Whiskey makers.
The Fettercairn 18-year-old is believed to be the first of this program is an embodiment of Fettercairn authenticity and values highlighting an encouraging commitment to the future aspiring for a progressive Whiskey industry as Scotch whisky aged in Scottish oak which is rare, producing a distinct straw bonnet liquid that matured in American white oak casks before being transferred into it. Taste experts stated it imparts a topical sweet expression, expressing an exotic fruit syrup, patisserie sugars, brioche, and spice taste leaving an aftertaste of soft spice, cacao and natural vanilla in the mouth is the result of this new casks style. 
Though Fettercairn Distillery isn't the first to use this methodology, rather it was Glengoyne Distillery who seems to be one of the oldest almost around 20 years ago took up this style, and earlier this year against all the odds The GlenAllachie and Royal Salute released their product matured in this manure. This made Whyte & Mackay dabble there product in Scottish oak before dubbing in King of Trees, a Highland blended malt finished in Scottish oak casks. This phenomenon actually changed the Highland production history as for long the production of Scotch whisky the typical casks was sourced from abroad, like for instance whether it be ex-bourbon barrels from the United States or European fortified wine casks (often ex-sherry) from Spain and Portugal. Gregg Glass however was particularly in using the traditional Scottish Oaks influence out of his time spent in local sawmills with his grandfather on the Black Isle. As stated in their official declaration over 13,000 oak saplings have been planted around the distillery, over 109 farmers signed up to help assist in the project and the nearby Fasque Sawmill, resulting in a success.
Immediately after joining Whyte & Mackay in 2016 Gregg Glass began implementing the Scottish Oak Programme, developing partnerships with local estates, sawmills and coopers. He said "Fettercairn 18 is a culmination of an approach to whisky making I have developed across a number of years. This first release reflects the dedication not just of myself, but of our partners 'from Forest to Field', who each played a role in rekindling the skills required to harvest Scottish Oak. At Fettercairn we are passionate about the potential of Scottish Oak and the unique flavour characteristics it offers to the whisky maker."
The new Fettercairn 18-year-old is bottled at 46.8 percent, natural in colour and non-chill filtered. It'll be rolled out in "key global markets" from October onwards at an RSP of £175.