Whether you want to pimp up your prosecco, swirl something naughty around a tumbler, or you're a fully fledged home mixologist – your drinking cabinet simply isn't complete without a liqueur or two.
Which one though, depends on personal taste. And that's down the sheer variety of products that this stalwart drinks category spans. Put simply, a liqueur is a sweet alcoholic beverage, made from a distilled spirit, and flavored, for example, with fruit, spices, herbs, floral, or cream. Sugar is key. That basic formula means there's so much choice out there, something which our round-up of the best reflects. From cognac-based to tequila, coffee-flavored to artichoke, our list spans them all. Following the gin boom, there's been a vast increase in the number of gin liqueurs to hit the market of late, so they've made the list, too. And we've also covered the classics – beautiful tipples, key to any cocktail making, that have stood the test of time.
Grand Marnier, 40%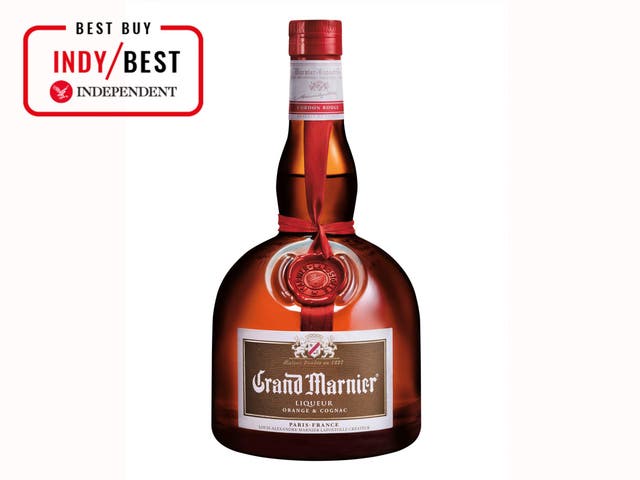 With its cognac base, and blend of orange bitters from the Caribbean, this French liqueur always has us feeling a little festive. First created in 1880 and still made to the same recipe, it's stood the test of time, not just due to its rich zesty taste, but also because of how easily it mixes with other liquids. Sip it neat and you get hit by the bright fruit notes of the orange first, then the cognac.
Rather than being a stewed orange or marmalade-like orange taste, this is much more akin to fresh oranges. Use it to make a classic such as the Sidecar. Or for something simple but satisfying, we love mixing it simply with a flavoured tonic, such as Fever-Tree's Lemon tonic water.
The King's Ginger, 41%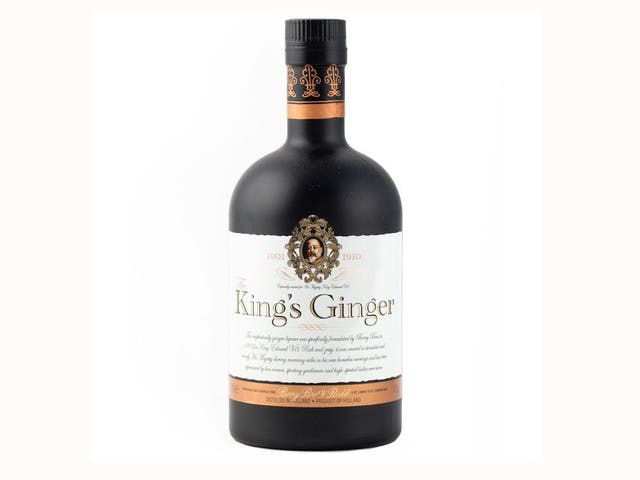 Classy, fiery, and deliciously boozy, this liqueur really is fit for royalty. It was first formulated by prestigious drinks makers, Berry Bros. & Rudd in 1903 for King Edward VII to keep him toasty during morning rides in his brand new horseless carriage – an open-top motorcar to you and I.
Perfect for frosty days, this liqueur's high strength and zesty flavour from the maceration of ginger root and lemon oils makes it one of our favourite after dinner warming sip's.
Patrón XO Cafe, 35%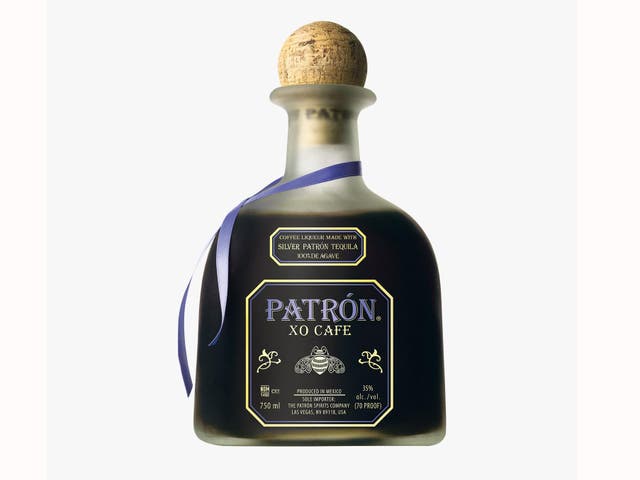 If you've ever had Patrón XO Cafe, you'll know what a truly heavenly combination booze and coffee can be. If you haven't, get on it. The premium tequila brand manages to pull off the near impossible by highlighting both the flavours of the Jalisco-produced Patrón Silver Tequila, alongside coffee sourced from the Mexican states of Veracruz and Chiapas.
Though the coffee itself is bold, smooth, and just the right level of sweet, that lovely fresh, almost grassy, slightly smoky tequila is never far away. This is available in larger formats, but we like to keep ours in the freezer to serve super chilled, for which a small bottle probably works best.
Edinburgh Gin Plum & Vanilla Liqueur, 20%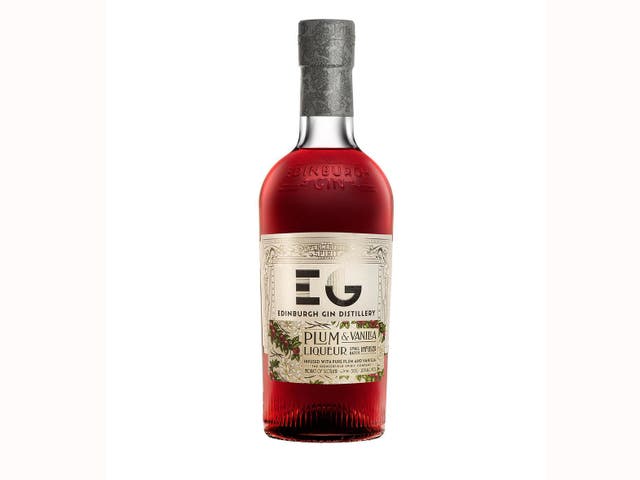 Hover your nose over a bottle of this sweet treat, and you may get a waft of nostalgia. There's more than a hint of something akin to cough syrup here, but that's not a bad thing. Hugely fruity, vibrant with stone fruit notes and a little spice, there's definitely something menthol-like detectable underneath.
The Scottish drinks maker macerates juicy plums with Madagascan vanilla to create this velvety liqueur. Thick, syrupy, viscous, and deeply wintery, the long dry finish works particularly well with sparkling wine.
St-Germain Elderflower, 20%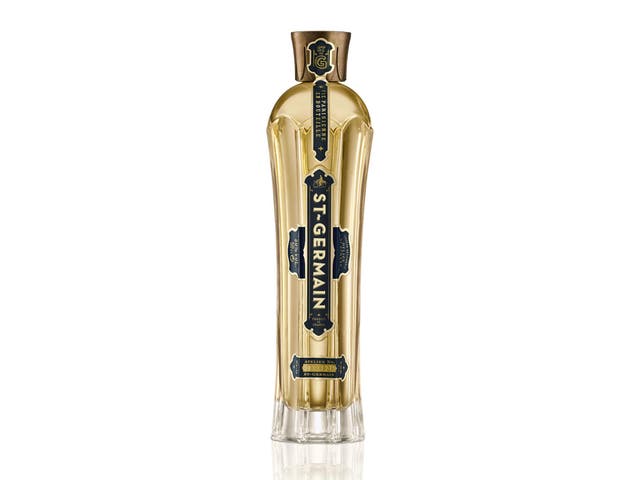 It seemed just a few years ago that everything was elderflower flavoured. While many of those products have been and gone, this gorgeous liqueur has made a permanent place for itself on any decent backbar. Beautifully fresh and delicate, St-Germain manages to capture the subtle nuances of elderflower, avoiding being overly sweet. And we have to say, we think it's excellent value too.
Each bottle is individually numbered, to show the year the flowers were picked. There're hints of fruit in here, making it delicious served over ice as an aperitif. But we love mixing it with gin or vodka and a squeeze of fresh lime to make a French Gimlet.
Tiptree English Raspberry Gin Liqueur, 28%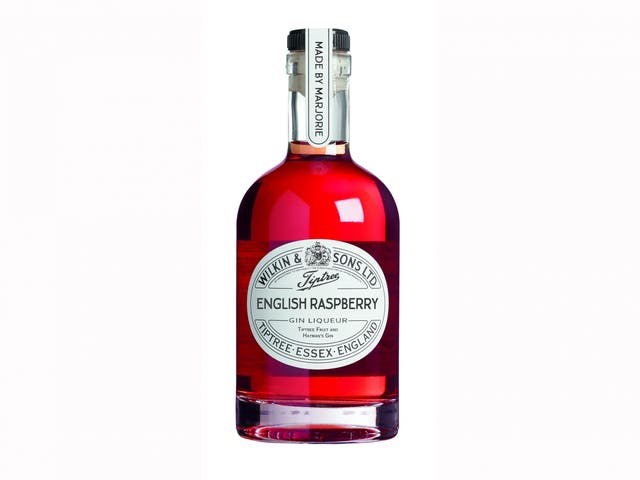 Looks like the jam, is the jam. Well kind of. This liqueur hails from famed preserve maker Wilkin & Sons – fruit grown at Wilkin Estates at Tiptree, Essex, is combined with locally distilled Hayman's gin. Launched a couple of years ago, the range also includes a Rhubarb, Damson, and a Scarlet Strawberry gin. But we love the raspberry. It's fruity, sure, but there's also some pleasing earthy, almost tea-like notes coming through from the botanicals of the base gin, but also from the use of real fruit.
There's nothing synthetic-feeling here. The taste is true to the fruit, though there is a little spicy heat from the booze too. Enjoy sipped straight over ice, use for a fruity Gin Fizz, or add to sparkling wine.